~ Happy Friday ~

I deserve a frickin' medal for making it through this week without stabbing someone in the eye! But we're here - HOLLA - so let's celebrate with some shopping! Mother's Day is only a few weeks away, so I've decided to dedicate the next three Fridays to my top 15 gifts to make any mother happy. Today's "five" are all under $50, next week's "five" are splurge-worthy, and the third Friday's "five" will be for all you last minute procrastinator's & DIYers.
1) Alex & Ani "Mom" Bracelet. Pretty self-explanatory right? "A mother's love and support is extraordinarily strong without limitation. The peony, the queen of the garden, symbolically encompasses the maternal traits of healing, love's blessing and bravery." Sweet right? And since arm party's are all the craze, this is perfect for any stylish mom. Plus, with the price, you could buy two and still be right around $50.
2) Marc Jacobs Daisy Rollerball Trio. LOVE THIS! How hard is it to pick out perfumes for anyone other than yourself!? With this trio your mom can try out all three "flavors" of Marc Jacobs Daisy collection and choose her favorite before purchasing. Chic & Smart!
3) Santa Barbara Design Mug. "That's All - You Are a Good Mom." Awwww. Here is a modern & beautifully colored mug that keeps your message short, sweet & direct.
4) Jack Rogers Georgica Jelly Sandal. This sandal maintains Jack Rogers' signature style with a flexible jelly material that makes it more casual and perfect for summertime.
5) "What My Mother Game Me." In this book, "31 notable women (including award-winning poets and novelists) look at the relationships between mothers and daughters through a new lens: a daughter's story of a gift from her mother that has touched her to the bone and served as a model, a metaphor, or a touchstone in her own life. "
SHOP THE ITEMS:
Book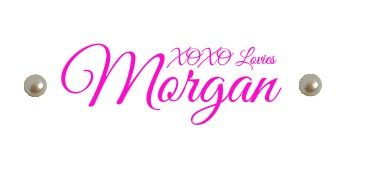 Labels: fashion, Five on Friday, Gift Guide, Mother's Day gifts, under $50