TGIF Peeps!!
It's Five on Friday time so let's jump right in!
WAKE'S BIG BOY HAIRCUT
It only took us 26 months to muster up the courage to cut the curls...but Wake finally got a haircut. I didn't want to get rid of the curls, but going into summer would have been brutal for him; he looked homeless when he sweat. Plus, his bangs were constantly in his face and if I continued to only cut those he would have looked like Little Lord Fauntleroy or a Basset Hound. So now we have a little boy. Le sigh!
HOT PLUM
I found my new go-to lip color for this summer...Maybelline Hot Plum! It's not new or anything, it's just so hard to find a good drugstore lip color since you can't try them on like in the department stores. Anyways, this color is legit and I'm obsessed. If you follow me on IG you saw that I took "it" for a spin last night and I got a ton of compliments (see below). One friend (who will remain nameless) even took a photo of the tube so she wouldn't forget to buy it the next time she was a the store. Women! Aren't we funny!?
BIRKENSTOCKS
The "birk" is back and Target is taking full advantage of this spring trend. In the past few years I have been beyond disappointed with Target's shoe selection. The majority of everything has looked cheap and not really been in style (in my humble opinion). However, recently they have been killing it. I bought those D'orsay flats last week and this week they have some ridiculously cute birks in stock. Check 'em out...shiny gold, textured silver. I almost walked out with both pairs! Way to go Target...it's about time!
Yes, you read that right. Boom. Chicka. Bites! Coming straight at you from the BOOM CHICKA POP peeps, they just introduced delicious popcorn cluster snacks with mix-ins like nuts & berries. These are available exclusively at Target, and so worth the extra/solo trip. I bought the Fruit & Nut bag (haha, nut bag) and finished the entire thing in the car before I even got home! It's not right...but it felt so good! Sorry Joe.
Similac is my new hero. Well that's a lie...they were my hero when I couldn't produce enough breast milk & we had to use formula to supplement for W. But anyways, they are a re-born hero to me. I just saw this video today on Facebook (it's going viral, so be prepared) called "The Mother 'Hood" and at first I died laughing...and then I turned all mushy & weepy & wanted a hug. As Similac said, "

We believe it's time to embrace mothers who choose to embrace motherhood. Time to put down the fingers and the subtle suggestions. Because no two of us are the same, but we're all in this together. The sisterhood has only one rule. Nourish each other the same way we nourish our children. And, just like the sister who's got your back, we're there to help you get through the first few days and months of motherhood with confidence — and zero judgment. The way it should be."
Can I get an AMEN!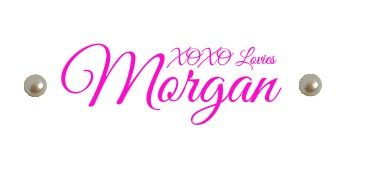 Labels: #nomnomnow, #sisterhoodunite, beauty, fashion, Five on Friday, motherhood, Target