~ Welcome to another Monday Lovies ~
How was your weekend? What did you do? We had a lovely day here; went to church, did the grocery shopping, and then watched the Master's with a cold beer & some homemade bacon & pimiento cheese sandwiches. Oh yes I did!
On Saturday though we attended a lovely couples' baby shower where the theme was "A Baby is Brewing." So cute right!? There was beer and BBQ and all around nice company. I decided it was time to pull out the white jeans for the first time this season. This of course means it's officially Summer to me...or at least feels like summer outside. I wore one of my favorite floral tanks (Peter Pilotto for Target) that I got a few years ago, but was really excited to wear my new James Jeans Hunter High-Rises. #Obsessed! Check out all the outfit details for #wiw below...
And who wouldn't want to end a photo shoot with a kiss from this little nugget. #MyBFF
SHOP MY LOOK:
______________________________________________________________________
Now, isn't it convenient that the same week I attend a baby shower, I learn about a baby shower mailer that Chex Party Mix has put together. This "shower kit" includes some awesome essentials for throwing a party including a 3-tier Crate & Barrel dessert stand and beverage dispenser, Honeycomb decorations in blue, pink and white, assorted cupcake baking cups (which can be filled with Chex ;-), and pink and blue chocolate candies for recipe creations (like the "It's A Girl! Chex Mix Buddies" recipe below). Now, I didn't care whether I was actually throwing a shower or not...I thought the mailer was too cute to pass up. The decorations are precious AND the dessert stand and beverage dispenser are phenomenal. Also, check out some amazing tips for throwing a Baby shower from Brit Morin of Brit + Co.
same recipe for "It's A Boy! Chex Muddy Buddies", just substitute pink candies with blue.







But the best part of all of this is that Chex Party Mix has agreed to give one of YOU a chance to win a mailer yourself!!! Enter the Rafflecopter Giveaway below and the "shower kit" could be yours!!! Raffle ends at 12am on Sunday the 19th; winner will be announced next Monday. GOOD LUCK!!!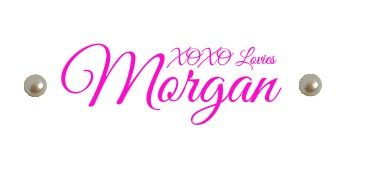 Labels: Chex Mix, Couples Baby Shower, fashion, James Jeans, MODA Monday, Mommy blogger, mommy fashion, summertime, white jeans