~ Good Morning Lovies ~
How are you!? Today I'm talking all things "rocks"! Yes, I am the first to admit that I have a major issue with FOMO and I couldn't let this RocksBox concept go on ignored anymore! So I signed up and have become an #RBItGirl because it really is kind of amazing. I'm totally musing over their company and my first box! Let's take a look!
Cutest packaging ever!
Personalized...that's a "A" in my book!
SLATE layered chain cuff
I have to say that I am definitely impressed with my first box. First, I own the exact same Kendra Scott earrings they sent me, which lets me know that they pay very close attention to the style quiz you take when you sign up; which is of the utmost importance. Second, I'm obsessed with the SLATE bracelet. They nailed it with this one! I wore it yesterday (which you might have seen on IG), all day, with sweats & a t-shirt...that's how much I liked it. The necklace is gorgeous. A little flimsy for my taste (I'm afraid I might break it) but it looks great with almost anything & really makes the outfit. In fact, I'm wearing it today; dressing for success!! The one "iffy" review I have is that I'm not a huge fan of silver and 66% of my items were silver. HOWEVER, in my initial style quiz I did say that I would be glad to receive both silver & gold pieces. So...you live and you learn. I've since gone back and changed my quiz to reflect that I would like (and pretty much only wear) gold.
But seriously peeps...if you like jewelry and you enjoy switching things up and having new accessories to wear - Rocksbox is for you! And the best part is, I have an unlimited code just for you. If you sign up for Rockbox and use code pampersandpearlsxoxo

you will receive one month free!!! Isn't that awesome!? Follow the link below to sign up, use the above code and VOILA...you'll have a gorgeous box of baubles at your door within the week for free.
_______________________________________________________
______________________________________
As you might know by now I have decided to transition the
Mid Week Muse
most clicked-on feature into a "co-host"... that way
anyone
can be featured during the link-up. For more details on how you can be a "co-host" please email me at Pampersandpearls [at] gmail [dot] com. Or if you are interested in another form of partner/sponsorship, click
here.
I thank you as always for helping Pampers & Pearls and MWM grow.
So now without further ado, let me introduce you to my first co-host; LaLa from Punky Little DIYer!!
Hi. I'm Lauren aka LaLa. I blog over at
Punky Little DIYer
. I'm a fashion chameleon. One day I can be pretty and traditional and the next completely goth. I have been called Lady GaGa and Lady LaLa because I'm not afraid to push the limits in fashion. I don't wear meat dresses or anything that extreme, but what I do wear might be too extreme for most normal people. I do however, wear wigs like lady GaGa. I get bored easily with my looks and wigs make it easy to change my look whenever I want. Your hair is like an accessory, why not be able to change it. It's like wearing a hat. I've been blogging for a couple of years on and off. I started the blog originally to show off my fashion DIYs (hence the name), but it has evolved into showing my daily looks and looks I wish I had somewhere to wear. I'd love it if you would stop by my blog and check it out.
_____________________________________________________________________________________________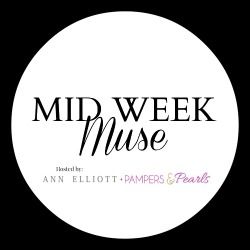 ~ HOW
MID WEEK MUSE
WORKS ~
Mid Week Muse is a linkup party every Wednesday. Submit your favorite fashion
related post from that week and link it up here at
Pampers &
Pearls
. Fellow bloggers and readers are one of our greatest sources of inspiration, and we hope you will join us and share your "muse."
REQUIREMENTS:
Grab the button below and link back to my blog:
Link up starts on Wednesday at 6:00am EST.
Please help me promote the link up!
Use #MidWeekMuse and be sure to tag us on IG: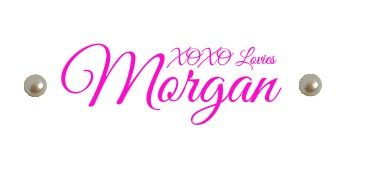 Labels: #RBItGirl, accessories, fashion, jewelry, Link Up, Mid Week Muse, Rocksbox, Shine Insider