Hello Lovies!
How are you on this morning? Are you thinking to yourself...why are you here Morgan? It's Sunday - you don't post on Sundays!? And you would be right. I don't always like posting on the weekends; it's my time to relax with the family, avoid the computer/social media, and just enjoy some quiet time on the couch. But today, as I sat at the kitchen table while eating breakfast with W, I read something that really jolted me and I felt compelled to share it with you in case you feel the same way as so many of us (women & moms) have. It is an article written for the Burlington, Vermont Moms Blog
by a woman named Gretchin,
entitled
Ten Reasons to Dismiss Someone From Your Life
(Read the full article
here
). *
While reading this I honestly felt like the author had entered the journal of my brain and stolen some of my thoughts and feelings. Like, is this Gretchin person the Long Island Medium or something? I've dealt with "mean girls" on and off my whole life; we all have! In middle school I was ridiculed because of a haircut...a haircut that Michelle Williams makes look super hot right now, but not one for a pre-pubescent 7th grader with braces. In College it was the typical sorority cattiness; we were all bitches in our own right then. However, it wasn't until shortly after college that I was hurt, badly, by an actual friend. Not an acquaintance. Not a "mean girl." But a very close friend...or at least I thought we were close. The idea of "dismissing" this person, or anyone from my life because of their painful behavior had never even occurred to me...but I did it. At the time it was unfathomable to think that I would have to remove relationships from my life, but as a woman it's an unfortunate certainty I've learned we will all experience. Most recently though, I have been going through a particularly difficult time with the behavior of mom friends (long term ones & ones I've just recently met) and the need to rid them from my life because they have become a poison to me & my family. This is exactly why Gretchin's article resonated with me. She puts it perfectly;
I was raised to forgive, to mend friendships, to try to understand other's points of view, to empathize. None of that has changed... I may not dismiss you forever, but I certainly won't spend more time with you and reward your negative behavior in my life... Some days, I may not answer the door or my phone. I may put distance between you and my family for however long I need that to be, and I'll make the message clear: You're not allowed to cause our family [or me] pain. I won't let you [anymore].
I've sought a lot of "council" recently on how to handle this situation, because after all, I am a nice person. I don't understand why and/or how people can be so cruel. I like to think that I am a people person; one that wants to include everyone and get along with everyone. I take other people's feelings into consideration. But what I've learned the hard way is that people are not like me. 1) That's okay 2) It's not my fault. And 3) It's perfectly fine to walk away. As one confidant told me, "you need to take your heavy heart and give your issue to Jesus. Leave it at the foot of the Cross, say one prayer for an intercession and one prayer for the person who has hurt you...and then walk away."
I encourage all of you to read this article because Gretchin gives 10 amazing reasons as to why it's okay to end a relationship and "dismiss a person." My two favorites, and the most applicable in my case are #5; You are not kind and #6; You are not adding any value to my life. "You have said [and done] hurtful things. Not out of anger, not out of love, not to inform or help, but only to be hurtful. And being a parent and spouse is hard. If you can't encourage me, laugh with me, chat with me, help me, or just sit with me...why are we friends?"
I wish all of you out there peace in your life, as mothers, wives & women. I hope you don't harbor anger like I have and that this article will let you know you're not alone and it's okay. I love you guys and hope you know you are always welcome & supported here!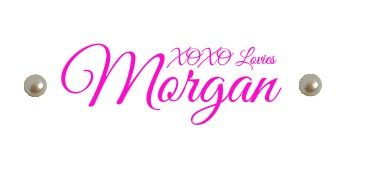 Labels: family, Mom Blogs, Sense of Sunday, Sunday Sense, Thoughts