~ Good Morning Everyone ~
How are you feeling today? Ready for some yummy recipes!? Last night we had some friends over for dinner to celebrate my Bday a little early since they'll be out of town on Saturday. Anyways, the weather was great; perfect for some good ole grilling AND we even got to eat outside! Here's what we made...
Adapted from Weight Watchers Mexican Turkey Burger Recipe. Photo Source
Ingredients:
* 1 medium red onion
* 1 small sweet red pepper
* 2 cloves garlic
* 1 T fresh lime juice
* 1 t dried oregano
* 1 t ground cumin
* 1 t kosher salt
* 1/3 C plain breadcrumbs (I used Panko crumbs)
* 1 lb lean ground turkey breast
* Hamburger Buns
* Optional Add-ons: avocado, cheese, tomato, lettuce, onion, mayo, ketchup, mustard
Directions:
Slice onion and place in food processor with pepper, lime juice, oregano, cumin and salt; pulse until finely chopped. Fold breadcrumbs and turkey into vegetable mixture; form into 4 even patties and chill until read to grill. Grill burgers until cooked all the way through, flipping once. Grill buns until toasted.
*Serves 4
Ingredients:
* 1 T olive oil
* 2 t butter
* 1 garlic clove, minced
* 2 t chopped fresh basil
* 1 t grated lemon rind
* 1/4 t salt
* 1/4 t ground pepper
* 4 ears shucked corn
* cooking spray
Directions:
Once burgers are done turn grill to medium - high heat. Place for 3 ingredients in a small microwave-safe bowl. Microwave at HIGH 30 seconds or until butter melts. Stir in basil and next 3 ingredients. Coat ears of corn with cooking spray. Arrange corn on grill rack coated with cooking spray. Grill 10 minutes or until slightly charred, turning occasionally. Remove corn from grill; brush evenly with butter mixture.
*Serves 4
Okay Lovies...Enjoy your Tuesday & Bon Appetit'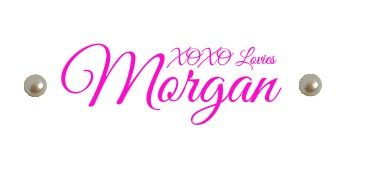 Labels: bbq, birthday week, food, on the grill, recipe, Taste of Tuesday, turkey burgers