~ Happy Friday Lovies ~

And Happy official summer for most of you kids, teachers & parents out there! Not sure if it's a good or bad thing...but at least it's summer! I figured since I like to celebrate my Birthday/Mother's Day for an extended period of time it was only appropriate to do the same for the men/father's in our lives. And just like I said around Christmas time...giving is almost as fun, if not more, then receiving!! So the next three Fridays I will have my top 15 gifts to make any father happy. Today's "five" are all under $50, next week's "five" are splurge-worthy, and the third Friday's "five" will be for all you last minute procrastinator's & DIYers. Here we go!
ONE. TOPMAN SWIMWEAR
Every dad needs a cute (and appropriate) pair of swim trunks. In the summer they love splashing around in the pool & surf just as much as us moms do, so lets make sure they feel "good looking" too! Bathing suit shopping may be WAY easier for dudes, BUT that doesn't mean they don't worry about things falling out or being too tight either. These Topman swim trunks are super cute and the perfect length...mom/wife approved!
TWO. SOUTHERN TIDE FLY FISHING CANVAS BELT
My husband is a fisherman so I just love this belt. I think the color is perfect for summer and can go with anything; khaki, jean, navy, etc... Southern Tide has a great array of other belts too if your hubby isn't the fishing type but still likes a little "prep" in his step!
THREE. SAUCONY ORIGINALS
These shoes are not only comfortable, but they are 100% "fratty" and young-dad approved. Just like us moms don't want to age ourselves because we have had children, men don't want to age themselves just because their beer money now goes to a toddler's college fund. Let them feel young again in these sweet kicks...especially when it had this awesome price tag!
FOUR. LACOSTE CREWNECK TEE
Easy peezy, Mac n' cheesy! This shirt comes in a plethora of colors & sizes and fits in with any dudes wardrobe, regardless of age! I would buy this for my son, husband, and father. It's timeless! AND...it's currently on sale. You're welcome!
FIVE. ORIGINAL CABLZ IN ORANGE AND BLUE
So my husband has these and loves them. If you want to pretty much guarantee your glasses never fall off your head...these are your "croakies." Made of surgical grade steel cable, industrial strength rubber, and other quality components, Cablz are designed to handle hard work and active lifestyles. PLUS...these are orange & blue! Chomp Chomp!
Have a great weekend Lovies!!!!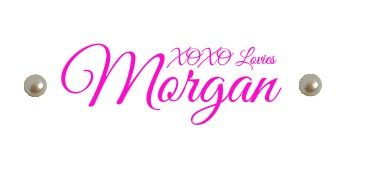 Labels: fashion, Father's Day, Father's Day Gift Guide, Five on Friday, Gift Guide, gifts, Mens Fashion