This week went by a lot faster than last week...thank goodness!! As many of you have asked I thought I would let you know that we did not commence "project potty training" last weekend, as W made it very clear he was not "physically" ready. I know he is smart enough to learn/understand the process, but he is a boy, and the second he was allowed to be naked & "free" he proceeded to run around the house and take "nature pees" on the carpet in the family room. So...we'll be waiting a little bit longer. I did just receive the book "Oh Crap! Potty Training" by Jamie Glowacki yesterday, so I am planning on reading, reviewing & applying that method to W when he's ready. I'll definitely keep you posted!
Speaking of "Oh Crap!", if you realized that Father's Day is 2 days away and you haven't gotten anything, fear not!! Today we have five gifts that if you order/buy now, should get to you by Sunday and make dad real happy.
This speaker is only $20 and can is prime eligible...the perfect gift for any father who LOVES shower time. They can listen to music or their favorite book on tape while cherishing every precious second of alone time. It's powered by lithium batteries giving up to 10 hours of play time...so leave the charger at home or outside of the bathroom. duh!
TWO. A ROUND OF GOLF/ LESSONS
This is probably the easiest and most convenient of ideas without falling short on the satisfaction meter. Run up to your nearest (and/or nicest) golf course and buy dad a round of golf or some private lessons. And if dad doesn't live in your town, then pick up the phone and call one near him...they'll print out a certificate or send you and email and BAM!
THREE. MANTRY
This is seriously the coolest thing ever! As you know I am obsessed with RocksBox. I have been using AND loving their service for over 2 months now. I think monthly subscription boxes are a cool idea. Enter Mantry!
Mantry "delivers a new and exciting food experience every month allowing you to discover and eat 6 full-size, super premium foods from around America, with little commitment. The food & beverage items that you'll receive in your Mantry are not your typical grocery store varieties. Led by the hand of amazing Artisan makers, these foods are painstakingly sourced and lovingly crafted into the perfect original theme (i.e. Bourbon Breakfast, Hecho en America). At Mantry, [they] believe in [their] artisan partners and the quality of their products. Some are small upstarts, fighting for a chance to change the way Tonic is seen. Some are award-wining restaurant Chefs who live on the vanguard of cuisine and culinary excellence. Each of them pours their heart and soul into their craft."
How cool is that!? It's a bit pricey, compared to other subscription boxes, but you can print out the gift certificate for them and put it in a card. Within a week their first box will be on their doorstep. I know my husband would personally LOVE this!
FOUR. FATHERS DAY PRINTABLE
This vintage inspired printable is free for you to print from "Free Pretty Things For You." Print it out, answer the questions, paste on a pic of you & dad (which will cost you a whopping 40 cents at Walgreens), place it in a super cute frame (go to HomeGoods or Target...will cost ~$10-$20), and BOOM...let the water works begin. I did this for my husband (from Wake) for his birthday and it now sits on his desk. It's his favorite, and most times things like this mean more than the expensive gifts.
FIVE.
GOOGLE CHROMECAST
Dads work hard. A lot of times, after dinner & baby bedtime, they just want to sit on the couch in silence and watch sports or their favorite shows. What better way to give them this peace then with Chromecast. You can stream

online video, music, photos and more to your TV using your smartphone, tablet, or laptop with Chromecast. It supports

Netflix, YouTube, HBO Go, Hulu Plus, Pandora, ESPN, MLB.TV, Google Play Movies and Music, Plex, MLS, crackle, Vevo, Rdio.

Works with Android phones and tablets, iPhone, iPad, Mac, Windows, and Chromebooks. It's kind of genius...and only $32 with Prime. You're welcome!
Okay Lovies, I'm off to finalize my outfits for next weekend's #SBSCon in Charleston. Stay tuned next week for some outfit sneak peaks. And don't worry...if you follow me on social media, I'll keep you up to date on what I'm wearing & doing the whole time.
And last, but certainly not least, anyone can be a Father, but it takes someone very special to be a Dad. Happy Father's Day to all the daddy's out there!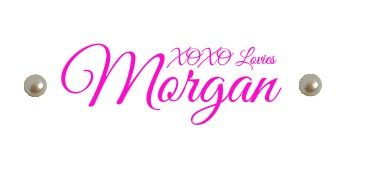 Labels: 2015, fashion, Father's Day, Father's Day Gift Guide, Five on Friday, Gift Guide, gifts, man fashion