Hello Lovies! This past week I have been living at the pool. Not only is Wake taking swim lessons almost every morning, but it's summertime and this is where we both want to be. Plus, what better way is there to poop out a toddler then swimming in the pool for hours!? Can we say nap time! So after schlepping bags of crap back & forth from home to the pool every day I have finally gotten a great system together and determined this years "Pool Essentials."
My friend got me this amazing jute bag from The Master's tournament this year. It holds as much stuff in it as an Airbus A 380! Everything you see pictured in this post (incl. a lot more) can fit in this one bag. It has made going to and from the pool so easy! And, this tried & true Hayden Reis Gator pouch attaches to the handle of my bag and is the perfect (and quickly accessible) accessory to carry my car keys, bottle opener & chap sticks.
Both my husband and I are obsessed with the Rodan + Fields body sunscreen for the past 2 years. It's non-greasy (easy for the hubby to grip both his fly rod & golf club) and smells like heaven. I use it all over my body and now that W is 2, I apply this to his face while we're at home so it has time to dry before hitting the water. Then once we get to the pool I apply the SPF 50 stick on his forehead, cheeks & nose as extra protection. I usually only have to re-apply every 2 hours or so because they both work so great. The baby lips & lip shield are both SPF 15; one has a little color the other is just 100% protection. I use both whenever the mood strikes me ;-).
Here are my two new bathing suits for this season. I FINALLY found a one piece that is all things sweet, sexy AND long enough for my giraffe torso!! Plus, it's under $50 so I might buy it in every color available. You guys have to check it out. The bikini gives both my butt & boobs full coverage so that I can swim in peace with the little one. For W I always like to get him a red, white & blue suit for the summer (since there are so many reasons to be patriotic) and an extra one or two more to rotate. I didn't always like the rash guards but think they're genius for kids who are constantly in and out of the water. It eliminates the constant need to apply sunscreen as well as the fear of sunburn. My favorite places for reasonably priced kids suits are Carter's & Gap. Lastly, you must have water appropriate sandals. Mine have a little bow on them which makes me happy and W's are the new Keen Rio. They have the style & fit of a Keen but the comfort and texture of a croc. I love them! They go on & off so easy and DO NOT smell like his real keens.
The white & grey striped beach towel was a gift to me from another friend of mine. Aren't my friends great!? It's the most beautiful woven towel with cotton on one side and terry cloth on the other. Plus, ITS HUGE; can cover an entire lounge chair from head to foot. Ahhh! The hoodie is obviously W's beach towel. I love it because it'll be large enough for him to use for some time. And of course lastly, we both need our shades ;-). Hey Cool Dude!
So that's it for my summer essentials. Am I missing anything? I do always keep a good mag with me but books are out of the question for a few more years until I can actually get out of the pool and trust the little one alone. Le Sigh! Have a great Hump Day lovies and don't forget to link-up below!
_____________________________________
____________
_________________________________________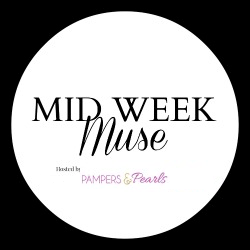 ~ HOW
MID WEEK MUSE
WORKS ~
Mid Week Muse is a linkup party every Wednesday. Submit your favorite fashion
related post from that week and link it up here at
Pampers &
Pearls
. Fellow bloggers and readers are one of our greatest sources of inspiration, and we hope you will join us and share your "muse."
REQUIREMENTS:
Grab the button below and link back to my blog:
Link up starts on Wednesday at 6:00am EST.
Please help me promote the link up!
Use #MidWeekMuse and be sure to tag us on IG: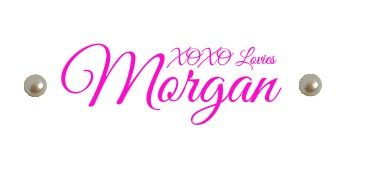 Labels: Beach Essentials, fashion, Link Up, Mid Week Muse, Pool Essentials, Summer Essentials, summertime