~ Happy Friday ~
I know most of you are off of work, so I hope you're enjoying today's post after sleeping in for a bit and grabbing your coffee. Stop me if you've heard this...last weekend at the Southern Blog Society Conference... HAHA! But in all seriousness you learn some of the most amazing things by spending time with life + style/fashion bloggers: How to take better photos, what brands to work with, what brands suck, the best make-up, the best deals, etc... So today I thought I would share with you some current beauty faves; some I had before SBScon and some I learned about while there.
[ONE]
PROFILE PRO customized hair care
I was super skeptical about this stuff at first but am totally sold. This company is amazing and is really capitalizing on a genius/untapped market (in my humble opinion). You fill out a very detailed questionnaire about your hair; nature color, processing habits, texture, length, scalp issues, favorite scent, etc... Then ProfilePro creates your unique, one-of-a-kind shampoo & conditioner. I tested it out for the first time last Friday night; ballsy right!? I washed my hair per usual but didn't add any product before blowing it dry; I wanted to see the natural result. And it was great! My hair felt awesome...wasn't too weighted down or limp. And once I styled it, all was good!
[TWO]
KEVIN.MURPHY fresh hair dry shampoo
I literally washed my hair the Friday night I got to Charleston (with my ProfilePro) and didn't touch it again until Monday morning. Half of you are probably saying, "ew gross" and I would usually agree, but there wasn't enough time for three girls to do a complete shower & make over before every event AND I had this amazing dry shampoo from Kevin.Murphy. There are a ton of these on the market, and admittedly "Pssst" is usually my go-to, but this stuff smells amazing AND really, really works!
[THREE]
GHD curling wand
Y'all!!! I literally died a jealous hair death this past weekend while using this GHD wand. My roomie Blaire brought it with her and it's literally more magical than the Elder Wand (HP nerds raise your hand!). I've never had a better curl in. my. life! I wanted to steal it, but then I found out the price and felt bad. It's ungodly expensive! However, I do feel like it is totally worth it, so I will be saving up (for a long time) to buy this amazing little tool! If you want perfect waves or curls...this will change your life!
[FOUR]
PHYSICIAN'S FORMULA Argan Oil
This is a product I had never used before (I've actually never used anything from Physician's Formula) that was given to me at SBScon. I've always heard about people using Argan Oil on their skin as a moisturizer, but I never knew why or how. Apparently in cosmetics, Argan Oil helps nourish & moisturize skin. It has medicinal purposes and antioxidants. Blah, blah, blah...if it makes me look younger I'm in! So I've been using it the past few days (after my usual Rodan + Fields cleansing routine that I love) and so far I am really liking it. Definitely not something to apply in the morning when you're going out in the sun, but at night time before bed is very refreshing. Word to the wise...it is an oil. It has a very similar texture to a serum, so if you can't stand the feeling of a serum on your skin - avoid the oil!
[FIVE]
it COSMETICS
When it comes to make-up, and even face care, I am pretty brand loyal. I might change the product, but never usually the brand. However, mark me with the Scarlet Letter, because I'm starting to throw leg in another direction. At SBScon we were introduced to IT Cosmetics. IT stands for innovative technology. Developed with leading plastic surgeons, IT creates clinically proven, innovative make-up that focuses on anti-aging and skin loving ingredients. When I saw before & after photos of the creator of IT I was completely shocked. This stuff is legit AND solves beauty problems. Just wait til you see the sexy bitch I will become after wearing all this! Bloop!
Okay Lovies...it's time for me to get packed for the weekend. What are y'all plans for the 4th? Be sure to follow me on SnapChat (MTike) for up to date happenings AND have a super safe Holiday weekend. GOD BLESS AMERICA!
P.S. did anyone catch the song reference in my title ;-).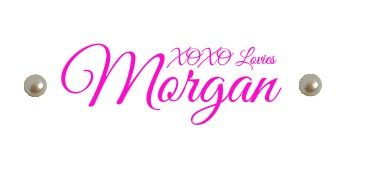 Labels: #SBScon, beauty, Five on Friday, GHD, it Cosmetics, Kevin.Murphy, Physician's Formula, ProfilePro