As an English teacher I am often always inspired by symbolism. I love wearing, buying, and decorating my house with things that are not only beautiful but symbolic of something deeper. When I lived in Florence the lemon was everywhere; food, art, decor, etc... The rich, vibrant colors of the lemon set against the lush green leaves were just one of the many alluring part of Italy's beauty and appeal.
The lemon is a symbol of wealth (because they were so expensive to import/purchase and were loved by the Medici family) fidelity in love, and, (as such for us Catholics) is associated with the Virgin Mary. With all of that being said, it is no wonder that I LOVED these Talbots pants when I first saw them (and happen to keep a bowl of lemons on my kitchen table ;-). They are made of this great, lightweight denim that is perfect for summer. They are also very comfortable and wash/dry perfectly. I've been wearing them everywhere...to travel, run errands, have dinner with friends, etc... Lastly, they are on SUPER sale right now so act fast!!
(*I'm 5'5", 135 lbs, pear-shaped & am wearing a "Misses" size 6. They fit perfect)
I was a kind of unsure what to pair them with at first but found that a white top (even a simple v-neck white tee like one of these) works best. Plus, these pants give me the option to wear and match one of my favorite, cheeky Moon & Lola necklaces (perfect for a blogger). Lastly, and not because I needed an excuse, I carried my new satchel from Vera Bradley. It's become my new everyday purse because it goes with everything! Y'all...Vera Bradley is on fire and if you can't tell I've been obsessed recently. When I first saw this satchel I thought it was the Givenchy Antigona, but cried tears of joy to the fashion gods when I realized it was just as beautiful AND 6% of the price! Can we say savvy shopping!? Plus it has this amazing long strap to wear as a crossbody making it super functional and hands free with a toddler.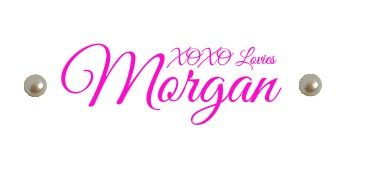 Labels: fashion, Fashion Blogger, MODA Monday, mommy fashion, Moon & Lola, talbots, talbots official, Target, Vera Bradley