Happy Friday Lovies!! Yesterday was like Christmas for most shopholic's; the first day of the Nordstrom Anniversary Sale. Every year Nordstrom discounts their brand new Fall merchandise. The sale is open to Nordstrom card holders first, and then about a week later it opens up to the public. The sale lasts in total for about 3 weeks BUT you need to act fast to get the good stuff. The selection of products is huge (as it covers men, women, juniors, kids, shoes, bags, etc...) and the discounts are as big as up to 40% off.
So, Today I am going to share with you some ways to navigate the sale & make the most of it. THEN, of course, I will share with you my personal faves/pics.
Lump your shopping into groups. First make two lists, one of what you (and people in your family) need and then one of what they want. This will make shopping online easier so you know exactly what to search for (the needs always come first so you don't miss out), and this will also help you stay focused if you are actually going into a store. Next lump your wants/needs into their own categories...i.e. staples, seasonal/current trends, and items that always sell out first. I separate shoes/handbags from the rest since these are not only separate from the apparel online but also in the actual stores.
Shopping for staples. These are the items that you could wear/buy all year round; jeans, tees, work clothes, basic flats, nude pumps, wedges, etc... These are the best to rack up on during the sale because you know you will get the most use out of them.
Seasonal trends. These are the things that you might only wear once (crop top), or that you saw someone else wearing and really want to explore it on you (culottes). These items will most likely be on your "want" list as opposed to your "need" list (unless of course you've planned an entire outfit around said item) and therefore will probably be put on the back burner until all your other shopping is done.
Most popular items. This is guaranteed to be anything Tory Burch, all types of knee high boots & booties, Kendra Scott jewelry, Chloe handbags, etc... Most people wait an entire year just for this sale to buy these things. Act Fast!
[FIVE]
Admittedly I usually only shop for jeans (if I even need them, which is rare since mine last for so long), trendy outerwear, shoes and accessories during this sale. My favorite v-neck basic tees come from either Target or J.Crew, and everything else I shop on an as needed basis. So with that being said...here are my faces from this year's Anniversary Sale.
Alright lovies! Have a great weekend (GO SHOPPING at Nordstrom because it's beyond worth it!!!) and I'll see you next week!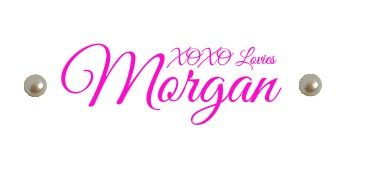 Labels: fashion, Five on Friday, N Sale, Nordstrom, Nordstrom Anniversary Sale, Sale