It's another round-up of my weekly weaknesses. This week, unlike last week, is all over the place and much more typical of my personality. The back-to-school catalogs are rolling in and it's got me feeling like I'm 10 years old again shopping for my Lisa Frank folders & hot pink trapper keeper! Ahh...those were the days! Heading "back to school" has me scrambling to get W's big boy bedroom finished and our Fall wardrobes in order - haha!
[ONE]
Sour Patch Grapes
I don't know why it's taken me this long to make these (I've had this recipe pinned for probably 2 years) but they are our newest addiction. The other night while watching a movie, the hubby and I ate an entire bowl...like we would do with popcorn. This was WAY more refreshing & healthy though. You have to try them!
bunch of Green Grapes

1 pkg Lime Jello
Separate & wash your grapes thoroughly, you want them to be a little wet so the gelatin powder sticks to them.

Place the gelatin powder in a large Ziploc bag and add the grapes into the powder; shake til they are completely covered.

Pour into a bowl & refrigerate or freeze for several hours.
[TWO]
Safavieh Navy & Ivory Round Area Rug
I have been vacillating since February about how to decorate W's new big boy bedroom. He's obviously going to have this bedding and decor for much longer then his nursery room furniture, so I wanted to make sure everything could last the test of time. The hardest part has been choosing a rug. I saw this one months ago and LOVED it, but instead of going with my gut I've ordered (and returned) a ton of others from Pottery Barn, Land of Nod, etc... I finally came back to this one and "pulled the trigger" on ordering it. I think it will finally fit my vision perfectly.
[THREE]
Mini Boden Country Crew Sweater
W has to have this for Fall/Winter...don't you agree!? I think the hubby will love it too which always makes purchasing things a little easier ;-).
[FOUR]
Mossimo Sydney Sneaker
I don't know if y'all saw my post or IG pic from yesterday, but these new leopard sneakers from Target are on point! I'd been lusting over a few very similar pairs last year from Loeffler Randall and Sam Edelman, but they were all $150+. These little gems are $29!!!! Can we say "Savvy Shopper Alert"!?
[FIVE]
Wildfox Chicks Dig Weekend
Most of you may know that I'm obsessed with roosters. Not country kitchen roosters (yuck), but Tuscan roosters. While living in Florence I learned that roosters are the Tuscan sign of good fortune and I loved how vibrant and Italian they were. Roosters & lemons...I have a soft spot for both. So I saw this Wildfox sweatshirt with the rooster & cheeky slogan and totally loved it! Put that on the list for Fall must-haves!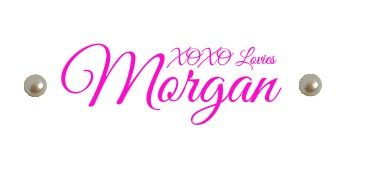 Labels: fashion, Five on Friday, food, Mini Boden, Shopbop, Target, Target Style, Weekly Weakness