Let's talk. As most of you know I spent last weekend up in Charleston at The 3rd Annual Southern Blog Society Conference. This was my second SBS conference and the best by far; they get more informative and "swaggier" (yes, I just made that up) every year. There were so many amazing speakers (who I will detail more in a later post), but the one that resonated with me a lot was Alison Overholt; the Editor-In-Chief of ESPNw the magazine. We talked about digital content & strategy which are just fancy terms for your identity & purpose. The biggest message I got from her was the importance of understanding & maintaining your blog's authenticity. It got me thinking...who is Pampers & Pearls, and why is Pampers & Pearls?

My story (or the who) is very simple. I'm Morgan Teichert.

Not long ago I was dog earring the pages of Anthropologie, pinning the next ESSIE color I was going to use for my bi-weekly mani/pedi, planning the next "Girls Night Out," and counting down the days for the next

Matchbook Mag

release. Then I had my first child, decided to become at SAHM, and...cue taps...lost my identity. I found myself living in sweats, forgetting whether I brushed my teeth or not, biting my nails again, scheduling "sleep" in my planner (true story), and considering trends to be what my son was or wasn't interested in eating.

Then one day I thought, when it comes to life "post-baby" it shouldn't be Haute Couture or Hot Mess!

I yearned for a reason to play "dress-up" and be relevant again. I wanted an outlet for where I could talk about fabulous fashion deals, realistic recipes, practical lifestyle ideas, affordable shopping tips, and family trends without sacrificing ANYTHING...especially the little time we have. Thus began Pampers & Pearls...

The "why" am I part is much harder? What sets me apart from other blogs? Why are you (yes you) reading this? Let's discuss. I am not a fashion blogger. I am not a mommy blogger. I am sort of a Life + Style blogger...so maybe I'm a Mommy Fashion blogger. Yeah that's it, a mommy fashion blogger. My audience is not completely made up of moms...not even necessarily married women. But I am a mom. My identity now is "mom". And when you read my blog you are going to be getting "advice" from a mom.

So what's the point? I want you to know who I am and what you're getting when you come here. While pitching Pampers & Pearls to an amazing brand (one that must have liked me & you as my audience, because they've agreed to work with me. stay tuned!), I told them that my audience wants everything to be practical & functional! Mom or not...we are adult women who want "relatable" and "accessible" content. It is my goal that everything I wear, cook, or do can be purchased/recreated, made or done by my readers. I don't necessarily know what void I am filling in your life, and I don't really know if I am solving a problem. However I do know that when I wear something it's a look that my readers can easily (and affordably) recreate. And likewise, when I cook something, it's going to be easy to recreate in ingredients & time. I know most of you are coming home from a full day of work...and ain't nobody got time for a French cheese souffle!

So yeah...that's my blog identity in a nutshell. A large, overly descriptive & detailed nutshell. I hope you enjoy it here and find that "relatable" and "accessible" feeling I'm going for. I also hope you enjoy what/how I write. But if not...BYE FELICIA!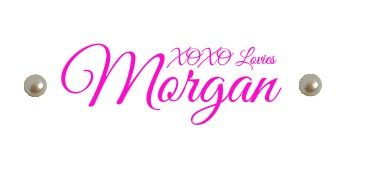 Labels: #SBScon, Advice, blogging, lifestyle, sbscon, thoughts for Thursday, who am I, why are you