"...back to School, to prove to my dad that I'm not a fool. Got my lunch packed up, my boots tied tight, I hope I don't get in a fight. Oh, back to school..."
You've seen it all over Facebook and Instagram (guilty as charged)...it's back to school time, and like all moms I'm trying to get back in the swing of a set schedule, packing lunches, different nap time, etc... So this week's five are dedicated to the must-haves that I think are going to get W and I through Pre-K 2.
I am admittedly a huge LaCroix fan. I drink them plain, mixed with vodka for a little flavor, mixed with tequila, triple sec & limes to make skinny margaritas, mixed with white wine to make a spritzer....yikes, I'm seeing a trend here. Anyways, I love them! Recently though, Wake has been showing an interest in this refreshing drink, or as he calls it...bubbles. My personal favorite flavors are the regular lime and peach/pear, but the new curate line is awesome and is actually a genius alternative in the lunch box for kids. They are way better than sodas, pops and even juices because it has 0 sweeteners, 0 calories, 0 caffeine, and 0 sodium! But since it's carbonated it gives kids that bubble sensation...hence W calling them "bubbles." The new curate line comes in a ton of flavors but the best for kids are the pineapple & strawberry, apple & berry (my favorite), and cherry & lime.
Velcro Shoes
Easy for both me and the preschool teachers to get on and off. It's self-explanatory. If you have a child that is still in diapers or working on potty-training and you put them in fully tied shoes...it can be a mess; literally and figuratively. Here are my favorite Velcro shoes for W for this year.
[THREE]
Snacks
My son has always been a starving child (see breast feeding post here) so it is mandatory that I always have snacks. Even if we are going out to dinner, I have to have snacks. W wants snacks in the car, when he's outside, when he's waiting, all the time! Seeing as I have to pack snacks for school as well as with me, I've gotten pretty good at narrowing down the options. Obviously I offer him fruit or cucumbers (he loves these) first, however if we are on the go these are all awesome options for toddlers. Raisins - duh! Pirates booty & veggie straws - duh! Wake loves these chocolate chip Z bars which is great because they are organic, healthy(ish), and lacking nuts so he can take it to school. Cheese is an easy win and since I know he loves applesauce I like giving him these happy tot squeeze pouches; I can get some added veggies in him all while still tasting like applesauce. And of course if you're truly desperate for at-home snacks that pack a healthy punch, make monster muffins or a spinach, kale, apple/pear smoothie and just add some plain yogurt and nut butter for flavor.
[FOUR]
Books
Since W only went to 2 days of preschool last year I want to make sure he is as prepared as possible for bumping up to 4 days a week this year. He's very excited, but a little confused and very tired from all the activity. These four books are excellent for preparing your little one and giving them that extra info & confidence they may need.
[FIVE]
New Watch
Lastly, since W and I are on a new/somewhat tight schedule now, it is imperative that I keep track of time. So I thought what better reason then now to watch shop. I'm obsessing over some of these new gold watches on Shopbop. Yes, please...one of each!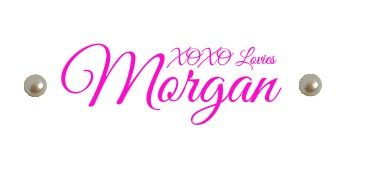 Labels: back to school, family, Five on Friday, food, kids, lifestyle, toddler fashion, toddler food