It's the most wonderful time of the year...again! No, it's not National Margarita Day, Cinco De Mayo, Halloween, My Birthday, Christmas, National Pizza Day, etc... Man I've got a lot of favorites! But, It's WeeTRADE! I write about this amazing sale/event every year; sometimes twice a year!
WeeTRADE is North Florida's Best Children's Name Brand Consignment Event. No, this is NOT like "Once Upon a Child." This is WAY different. The prices are WAY better. The clothes are so gently used you can hardly tell another kid wore them, the brands are shockingly awesome (Matilda Jane, Lilly Pulitzer, Shrimp & Grits Kids, L'Amour Shoes, Mini Boden, Vive Le Fete, etc...) and the stock is overwhelming. This "little" sale has grown exponentially every year! 11 years ago two friends (Pam & Jennifer) opened up their living room to 30 friends to consign about 600 clothing items to each other/friends in the neighborhood. Pam & Jennifer tagged & priced each item! Now, 11 years later, they have over 2000 consignors and 10s of 1000s of items. They've also moved the sale to an Old Sports Authority building. A Sports Authority!! Do you know how big those stores are/were? That is how much room, space, storage they needed for the sale this year. That's how many people are buying & selling! Ahh-mazing right!? Here is a link for directions.
Next week begins WeeTRADE's 22nd sale and it's the best way to make easy money by selling your children's gently loved boutique, name brand & high end department store clothing & shoes. They also accept baby equipment, large toys, furniture (last year there was a Pottery Barn Kids Madison crib on sale for $300! I DIE), popular toy items & American Girl items. Details on how to consign here and below.
Consign with WeeTRADE & Earn up to 66%
Earn 66% commissions less an $8 registration fee by selling your children's gently loved name brand & boutique brand clothing, shoes, accessories, equipment, furniture, large toys & specialty toy items like American Girl, Thomas Trains, Little People, Melissa & Doug, Legos & more!
Consign 5+ qualified items & you can shop the PRESALE!

Shop Wednesday 5-9pm before the public opening.

This will allow you the best selection, so be sure to bring us some items to sell for you.

Register all items online with our automated tagging system!

NEW Restock Drop Offs for forgotten items: Thursdays 4-7pm. Please read NEW THIS SALE
20 item/unit LIMIT per GENDER on clothing 0-12M. Please read NEW THIS SALE
SALE HOURS:
Thursday, Sept 17 : 9am-8pm* Public Sale
**Re-STOCK FRIDAYS-OPEN LATER NOW**
Friday, Sept 18: 9am-8pm Public Sale-Restocked
Come Back & See What's NEWLY Added
Saturday, Sept 19 : 9am-4pm - 1/2 Price Sale*

Consignor Pick Up
Monday, Sept 21: 9:30-11:30am & 5-7pm

**Special PreShopping Options for volunteers, consignors, First Time Parents/Grandparents, Friends & Family & Military & First Responder Families-NO CHILDREN/INFANTS 5-9pm Presale Night ONLY
"Help the environment by recycling your children's items, make some money and save a great deal too! When shopping with us you will find the unique experience of fine children's clothing for a fraction of the price. You do not have to dig through the junk to find the treasures since we accept only name brand, quality items!" Below you can see some of the awesome things I've found at WeeTRADE for W over the years.
Christmas PJs, Smocked Easter bubble, Plaid POLO jumper & navy fleece vest, plaid Carter's button down, Smocked Fire truck longall, Madras Plaid button down, POLO orange check button down, Vive La FeteSmocked Christmas longall and peter pan collar shirt, L'Amour saddle shoes, GAP Valentines Onesie.
Moms, Dads, Grandmas, Aunts, Sisters, etc...if you live in NE Florida or SE Georgia, you need to make it to this event. If you don't live here but have a friend nearby...BEG THEM to come shop for you! I'm not kidding...I will probably find a years worth of play clothes for W (because boys in preschool dirty & rip up everything anyways), plus his Christmas & Easter outfits (last year he wore the most gorgeous smocked, plaid jumper from Vive Le Fete) all at this event for between $100 - $200. Yup! It's crazy amazing!
*LASTLY...if you would like to win an early presale pass for you and a friend/family member (shop the sale on Wednesday night at 7pm, a day before the sale opens to the public) head over to my Facebook page now!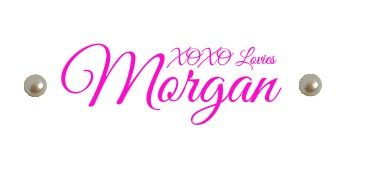 Labels: Children's clothes, Children's Sale, consignor sale, family, North Florida, Savvy Shopper Alert, thrifty Thursday, toddler, toddler fashion, WeeTrade