So...I'm hosting Thanksgiving this year. Yeah, yeah I know...it was a terrible idea, especially pregnant. Sitting here thinking about it takes me back to a terrible place in my head when I had my first real job out of college. I was living in Orlando and working for the worst company on earth, and during one particular late night my direct put his finger in my face (yes, it was a dude. A complete douche lord of a guy) and told me "You need to learn when to keeping your F*$*ing mouth shut." If you know me, then you know I almost went Ronda Rousey on his ass at the time and broke his finger right off his hand...but I'm now starting to wonder if he had a point. Should have kept my mouth closed. But what's done is done and I want to make my house look and feel as welcome and festive and comfortable as possible. I saw this video last night and it had me cracking up! It's soooo true for me when we have company coming over! "This is a dish towel...we NEED a hand towel! What are we, barbarians!?"
This is legit how I look before ANYONE comes over...even a babysitter! Ask my husband...we call it "wombatting" when I literally run around like a crazy person closing doors, hiding things in a corner or under the beds, vaccuming, sparying Febreeze, etc... So yeah, I'm already having major anxiety about Thanksgiving and just hope my husband knows when it's time to grab W and escape. BUT...back to the point of this whole thing I'm starting to plan in my head what I want this year's tablescape to look like. It won't be much different from last year; I'm still using the same pumpkin tea light centerpiece, leaf placemats, brown cloth napkins, etc... But this year I got some adorable pieces from Swoozie's to add to the mix, and we have 3 kiddies at the table so the PBK Thanksgiving stuff will be out as well. So what do you think? Are you hosting? How are you sprucing up you table this year?
1) Pumpkin tealight holder - I got mine originally from Walmart for super cheap, but this one is just as cute and currently on sale!
2) Leaf plate - it's sold as a salad plate but I bought one and use it as a trivet. Holla!
3) Pumpkin Wreath - I thought this was just gorgeous and the best part is that it can light up if you want it to. Our wreath is on the front door and can't be lit, but this would be gorgeous above a mantle.
5) Dark brown napkins can be found anywhere. I got mine at Walmart for $1 each.
6) Bronze Leaf Napkin Ring - I LOVE these! I don't own them (sad face), my napking rings aren't as detailed, but I think these would make the perfect addition.
8) Thankful family frame - I got this recently at Swoozie's but with a burlap rope attached at the top so I could hang it from above my cooking range. Such a great addition to the kitchen and a great daily reminder.
9) Sweater Weather - my favorite Fall candle of all time. I haven't been lighting it too much yet though because I plan on burning it ALL day next Thursday. It makes me happy!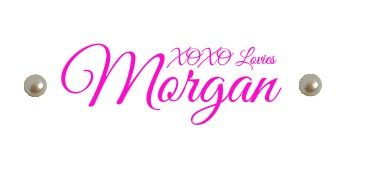 Labels: Company is coming, family, Holiday Decor, home decor, lifestyle, Tablescape, Thanksgiving, Thanksgiving Decor, Thanksgiving Tablescape, thoughts for Thursday