Happy Almost Turkey Day Lovies!
Who's ready for Thanksgiving!?!? It's that time of year again when we start talking about all the yummy food that's about to get in my belly! We obviously all know what's on the basic menu, but I wanted to share with you some of my family favorites that might be a little different.
[ONE]
White Castle Stuffing
White Castle burgers are a midwestern staple. If you've never had one, imagine a krystal burger - they're about the same. So it goes without saying that some of my favorite stuffing is make with said burgers. Get the yummy (and easy) recipe below.
INGREDIENTS:
10 White Castle (or Krystal) Hamburgers, no pickles
1 1/2 C diced celery
1 1/4 t ground thyme
1 1/2 t ground sage
3/4 t ground pepper
1 C chicken stock (divided)
DIRECTIONS:
In a large mixing bowl, tear the burgers into pieces and add diced celery and seasonings. Toss and add chicken broth. Toss well. Add ingredients to casserole dish, add an additional 3/4 C of chicken broth and bake at 350 degrees for 35 mins.
- Makes about 9 C (enough for a 10 - 12 lb turkey)
[TWO]
Brussels Sprouts Casserole
Green bean casserole is not my favorite. I don't know if it's the flavors or the eventual yucky texture that the green beans take on, but it's not going down this hatch. My mother never liked it either so green beans were never served at our Thanksgiving dinner...however, brussels sprouts were always on the menu. Most people don't like brussels sprouts, but they've never had it mixed with bacon and cheese. YUM! This casserole is to. die. for! It calls for bacon, but I usually omit the bacon on Thanksgiving because of the copious amounts of turkey, white stuffing, etc... However, you have to give this casserole a try either way!
INGREDIENTS:
*It calls for 6 slices of bacon BUT I omit it during Thanksgiving because of all the other meat we eat.
3 C of Brussels sprouts
6 oz french fried onions
3 T shallots
2 t soy sauce
10oz cream of mushroom can
cracked pepper to taste
salt to taste
1 t of olive oil
1/2 C of Parmesan
DIRECTIONS:
Cook your Brussels sprouts, chop them up and put them in a bowl. Chop one large shallot and combine it in the same bowl. Mixed the sprouts and the shallots, and pour olive oil and salt over the mixture. Now saute the mixture

until the Brussels sprouts start to brown.
Remove the mixture you've browned, put it in a bowl, and add in the cream of mushroom, soy sauce, cracked pepper, cheese, and french onion. Leave some french onion and cheese to put on top of the casserole once it's cooked. Mix this all together.
Once mixed, put it in the casserole dish. Put a layer of french fried onions and cheese at the bottom just because I love the crunch. After this bottom layer, pour in the casserole mixture, then
cook at 375 for 20 minutes
. At the end of those 20 minutes, pull out the casserole, and top with more french fried onions, pepper, and cheese. Cook for an additional 5 minutes.
[THREE]
Cranberry Ice
Lastly, for those of you that actually follow my blog and read what I write (not just look at the pics like I sometimes do) here is the mack-daddy of all secret recipes. This is a family recipe that has been passed on via word of mouth, generation to generation. It's called cranberry ice and it's literally the hilight of my Holidays. Words can't describe how yummy and refreshing it is!
INSTRUCTIONS:
Boil berries until they are tender (they will pop and spit!), about 8-10 min. Put to the side.

Boil 3 C water and 3 C sugar for 5 min (this is your simple syrup). Then let this syrup cool to almost room temp.

Once the

cranberries

are cooked/tender pour them into a strainer that you line with cheesecloth, then pour 2 C of boiling water over them to help clear the pulp from the berries without getting seeds and skin in the nice red

cranberry

juice. You will want to make sure your bowl below the strainer is big enough for all of this! Toss the cheesecloth and berry pulp in the trash....this stuff stains big time!

Combine the simple syrup, red

cranberry

juice and the juice of 3 fresh Lemons. This is where I have tried to get as much lemon pulp in as I can....just to freshen up the taste, and lessen sweetness. Pour mixture into

ice

cube trays and freeze (make sure you have the

ice

cube trays on a cookie sheet to get them to your freezer...I have spilled and it's a sticky mess.)

Then when ready, just pop out the cubes and serve. ALSO...my mother (and aunts, husband, me, etc...) would make her vodka & club sodas and use these are the

ice

cubes. It's beyond good!
Okay lovies...what are some of your Thanksgiving favorites!? Blessings and yummy food to you all! XOXO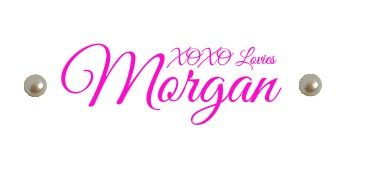 Labels: brussels sprouts, Brussels sprouts casserole, Cranberry Ice, food, Taste of Tuesday, Thanksgiving, Turkey Day, white castle stuffing