Oh Hey Peeps!
It's me...the laziest and most unpredictable blogger around. I had the best laid plans to actually get this post/link-up running on time this morning but then of course last night my son started getting that chest shattering cough that breaks your heart to hear, which was then followed by an aggressive fever that spiked from normal to 103.9 in about 5 hours time. I started to panic thinking the worst, but thankfully his fever has now dropped back down to 100 and he is napping as peacefully as possible.
So let us begin today's musings...
If you live in Floria you should be finally receiving your Teichert family Christmas card...SE probably tomorrow...other regions so on and so forth. It's taken me longer than usual to send my cards out this year. I'm the weirdo that usually puts them in the mail on Dec. 1st, but I didn't get the process going til later than usual. Thanks to my amazing friends over at Tiny Prints I was able to create my card lickity split and have them at my door in 3 days. Here is how easy it was to create our card on Tiny Prints....
[ONE]
Edit photo. I used Photomonkey.com to try a couple different options...
Option 1:
Option 2:
Option 3:
[THREE]
Choose your favorite card(s). Use the tools on the left hand side to narrow down your options. I picked 1 photo, "Christmas" greetings, flat format, and landscape photo orientation. I then scrolled through all my options and added favorites (by clicking on the heart under said cards) to the tab/scroll bar at the bottom.
[FOUR]
Compare favorites. I personally love this concept because I could go through quickly to select my favorites from the masses, keep moving and then go back to shuffle through the 7-10 I liked the most. After much debate I selected "Merry Pair" pictured center below. From there you'll select the quantity needed, trim/card color, trim shape, type of card paper and then personalize.
Upload photos and from there have fun! I played with all three of my photo options and settled on option #3. I think option #1 (the original) is my overall favorite but I choose option #3 because I liked how the mild sepia tint balanced out the bright red card as well as pop of red in my lips, scarf & nails. All in all I think it turned out nicely...what do you think!?
If you haven't ordered any cards yet but still want to, there's time! Head to Tiny Prints now to receive 30% off EVERYTHING plus an extra 10% off foil & glitter cards with code SW30DEC + PREM10. Merry Christmas & Happy Holidays from The Teicherts! XOXO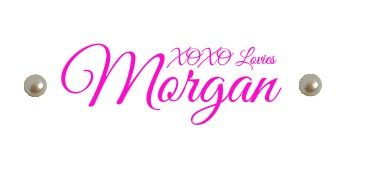 Labels: Christmas, Christmas Card, Christmas Greetings, family, Holiday, lifestyle, Mid Week Muse, Tiny Prints