Tick, tock lovies...only 14 more days til Christmas and even less to get things shipped. Today we have my favorite gifts for the little ones. Sometimes they're the hardest to shop for...but they're always the most fun!
1) The Moodsters -

Developed by a leading child development and parenting expert, The Moodsters is a new line of intellectual toys and books that help young children

recognize and manage their thoughts, feelings and behavior. T

he Moodsters are five lovable detectives (Coz, Lolly, Snorf, Razzy and Quigly), that come to the rescue whenever their friends, Zach and Zoey, have a feelings emergency – helping to manage their emotional ups and downs of everyday life.
The line includes three products: Moodster Meter, Feelings Flashlight and Moodster Meter. I thought this was kind of amazing and have placed an order for Feelings Flashlight...perfect for kids as they spend more time away from home and with friends/family!
2) The Napmat by Uber Mom -

"The Napmat" by Uber Mom is your answer to a rest mat for daycare, preschool and kindergarten (where these mats are often mandatory), as well as traveling overnight to friends/families houses. The Napmat won't rip or tear, is easily sanitizable, and is available in 2 fun designs for boy or girl. The Napmat is 1 inch thick, passes all safety tests, and is made from eco friendly materials. What a great gift!!
3) Mini Boden - I can't get enough of this British children's wear line. I love their styles and patterns and am aways buying this for family or putting it on W's wishlist.
4) Chooze Shoes -

Kids love expressing themselves through their style, like wearing two different socks….

So what about two different shoes?

CHOOZE

Shoes are designed with personality in mind!

From everything to flip-flops to Mary-janes to sneakers to baby booties, CHOOZE lets boys and girls express their style and personality! These shoes are so cool and have a mission behind them...which I LOVE! Definitely have these on the list for someone this year!
5) You're Here for a Reason by Nancy Tillman - She is my all time favorite children's book author. Wake owns most every book she's ever written and this new one just came out not too long ago. It's definitely going in his stocking. Be sure to check out her work...and grab some tissues!
6) B. Woofer Guitar -

Boost your child's love for music with the B. Woofer Hound Dog Guitar. Quirky and colorful, it plays 20 familiar songs and nine doggie ditties. This kids' guitar toy has realistic strings, so your little one can strum to his heart's content. OBSESSED!
7) SoftBaby -

I'm totally in love with

SoftBaby's

organic cotton pieces. These are the cutest organic, chemical-free, and pesticide-free duds for your little one, and they are available in fun prints and colors. I got the little doggie face one for Baby #2 and two more for my newest little newphew.
8) Mini Micro Scooter - Wake has been asking for a scooter for months now and this seems to be the one with the best reviews. Oh Lord...you know it's also coming with a helmet!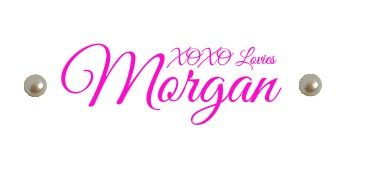 Labels: Christmas, family, Five on Friday, For Kids, Gift Guide, gifts for kids, Holiday Gift Guide 2015, kids