Hello Lovies!
Only 3 days til Christmas! WAHOO!!! I'm super excited this year because Wake actually "gets" it! I can't wait to see his face on Christmas morning. Anyways, I have a double-dose of awesomeness for you guys today. First, since there are only 2 days of shipping left before Christmas, I have put together a fool proof/awesome gift guide FOR HER that will ensure happiness and a timely arrival. Everything (actually ALL but one) listed below have a guaranteed delivery of December 24th as long as you order by today!!
1) Gallery Wrap Canvas - This is the one item that will not guarantee delivery by Christmas, but you could always get a gift card or give an IOU. I love this company so much! You can create so many awesome things, like this wrap canvas, with any picture you have. From family gatherings to photos of world-renownded landmarks, you can make these moments permanent and beautiful by having them wrapped on a canvas.
2) GapFit Motion Pullover Hoodie - You can get this breathable, stylish jersey pullover on Amazon Prime right now. This awesome hoodie is seamless, has long sleeves with thumb openings, a cowlneck hoodie and is long enough to cover your "FUPA." Don't forget the matching tights too...they were both on Oprah's favorite things list.
3) ROKU Streaming Stick - I love my ROKU streaming stick, but this year why not get your lovie a whole new way to watch TV. For $4.99 a month, Dove Channel has more than 900 hours of TV and movies - "all stories that will delight, inspire and challenge your family, reinforcing good values, celebrating triumphs and lifting spirits. And all the programs have been vetted by The Dove Foundation to ensure they are family friendly." Get The Dove Channel on your streaming system today! Plus the ROKU is available on Amazon Prime.
4) Kate Spade Computer Bag - As a blogger, business women, tutor, etc... you need a good computer bag. This bag from Kate Spade is perfect PLUS if you order by noon today you can get it by Christmas Eve. Easy peezy!
5) Vionic Juniper Slipper - I have been wearing these slippers around my house permanently! They are the most comfortable slippers ever and because the bottoms are hard you can also wear them outside...to the store maybe! Yes, I've done that! Available on Amazon Prime.
6) Vera Bradley Throw Blanket - I received this as a gift and I swear it will now be my "go-to" for everyone else. This throw blanket from Vera is the most snugly, comfortable, and warm blankets I've ever had. Everyone in this house (including the cat) fights over using it at night. PLUS it can be monogrammed which makes it an even better gift. Available on Amazon Prime.
7) Kate Spade Cedar Street Large Natalie - C

arry a colorful collection of cosmetics in this classic case, designed with a convenient zip-around closure and a nylon lining that makes any spills and splatters a breeze to clean. not only is it large enough to easily stow everything from over sized compacts to long pencils, it boasts a smaller bag for the essentials, to grab when you're on the go. Order by noon to get by December 24th.
8) Fujifilm Instax Smartphone Printer - How cool is this!?!?! Easy & quick wi-fi printing from smartphones and tablets. Hello! This is genius and a must have for all those phone/social media obsessed women out there!
_____________________________________________________________
Now, as an added bonus (and because it's Taste of Tuesday) I wanted to include an awesome little Winter Salad for you all. I made this last night when we had some friends over for a Christmas Dinner and it was a HUGE hit. Plus, it's such a no-brainer that you can't help but add it to the menu.
Winter Salad with Pomegranate & Toasted Pecans
Ingredients:
1 cup pecan halves

1/2 small red onion (optional)

10 oz mixed greens & kale

1 pomegranate, (yields 1/2 - 1 C seeds)

4 ounces crumbled gorgonzola cheese
3 T extra virgin olive oil

3 T balsamic vinegar

3 T mayonnaise

2 T water

2 garlic cloves, pressed

1 t Dijon mustard

1 t brown sugar

salt & pepper

* This HERE is an excellent alternative if you don't have time to make your own dressing.





Directions:

Blend everything (except S&P) for the dressing together in a blender. Add S&P to taste and place aside. (* optional - Add pecans into food processor and pulse until chopped.) Pour pecans into foil lined toaster pan and toast until lightly crisp. Toss together lettuce, toasted pecans, pomegranate seeds, cheese and onion. Add salad dressing, toss & serve! Voila!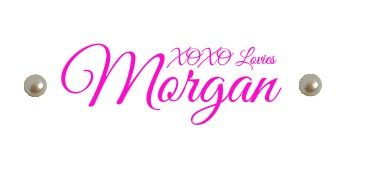 Labels: Amazon Prime, fashion, Gift Guide, Gift Guide for women, Holiday Gift Guide 2015, last minute gift ideas, Taste of Tuesday, women's gifts