How far along: 29 weeks, 2 days. We've officially entered the 3rd trimester! I'm torn about this...I'm glad to be "here" because it's the last step in meeting this baby BUT this trimester is the worst! Wah!
How big is baby: About 3 pounds and 17 inches long; the size of a small cabbage.
Weight gain: The scale says I've done pretty well this pregnancy but I feel twice as large then with my first baby! I've gained right about 23 pounds. My goal is no more than 35 (I gained 37 with Wake), but considering I still have 11 weeks or so left I think I'm probably doomed.
Sleeping: I'm sleeping okay...not awesome, but not terrible. I know it could be MUCH worse. My sciatic/lower back is acting up so that is what sometimes causes me to wake and adjust. I am so exhausted by the time I got to bed though I usually fall right asleep which is nice.
Food cravings: SUGAR and pizza! I can't say no to donuts or ice cream, and I find myself craving yogurt and granola and English muffins with peanut butter for breakfast. Yikes! And I don't know why, but a hot slice of cheesy pizza always makes me happy! Why can't I crave eggs and arugula?
Food aversions: None!
Symptoms: Oh Lord...a ton! Loads of fetal activity, achiness in the lower abdomen & sides (feels like I'm carrying a bowling ball on my crotch bone), flatulence (yep..I said it!), occasional headaches, nasal congestion, backache, shortness of breath, SUPER DUPER pregnancy brain, and bored of being pregnant AKA "TBP." And yes, this last one is actually a true psychological symptom.
Miss Anything?: Margaritas, Wine, my body, the sauna/jacuzzi, regular clothes, feeling normal, etc...

Belly Button in or out? In but almost flat

Wedding Rings on or off? On

Exercise: Ha...hahahah...LOL

Doctor's appointment: I failed my 1 hour glucose test by 1-2 points (because I chewed gum right before I guess) and now have to go get that God awful 3 hour test. Someone shoot me! My next appointment is in 3 weeks when we'll have the final ultrasound to determine the baby's size and location though. I LOVE sonograms!!!
Clothes: I live in tunics and over sized shirts. I HATE ruched/shirred maternity shirts; they are the worst. They exaggerate your weight gain in every way and just don't help the fashion aspect of pregnancy. I also live in leggings or skinny jeans because I can wear any shoe with them; boots, booties, flats, tennies, etc... I've also started wearing my husbands boxer shorts to bed; god those things are comfy and breathable!
Movement: This baby moves CONSTANTLY. We have decided to nickname it "BB" as in Billy Blanks because he/she is a professional Tai Bo/kickboxer, especially after I eat something. I'm actually a little frightened because he/she also seems like a night owl. Starting after dinner and going well into after I fall asleep the baby is doing capoeira up in there. Sweet!
Best moment of the week
: Wake has been really sick this week...we are already on day 3 of missing school so I'm hopeful the antibiotics will kick in ASAP. What was a nasty respiratory virus has decided to find a comfy home and pool/collect in both his ears. So even though that REALLY sucks and wouldn't be classified as "best" it is still really nice being home during the day with him again. I forgot how much I missed chilling in my pjs with coffee and watching cartoons with him in the mornings. Plus, it's allowed me to get some blogging done. HA!
What I did / Got for baby
: I pulled out all of W's 0-3 month clothes, sorted them (threw a lot of stained yucky ones away and only pulled out the neutral colors), washed them and organized them in their appropriate drawers in the nursery. We've also decided to get rid of the rug that was in the nursery for W and replace it with something more gender specific once the baby gets here...so the rug is gone and on sale at
WeeTRADE
and the floor is bare. Oh, I also got the diaper bag ready and sanitized all the paci's.
Gender Prediction:
Since we are some of the only people who don't find out the gender I get asked this question DAILY. No literally...every day! I think it's a girl only because I'm carrying this baby so differently, but that could also just be due to the terrible way I've been eating, the lack of exercise I've been able to do AND my body being older. My husband said boy til about a week or so ago but has recently changed to saying girl. I think it's because he caught a side profile view of my rear end and realized that baby not only "has back" but is actually growing in the back!
What I'm looking forward to: Wake getting better and the baby getting here. I want to know who he/she is!!!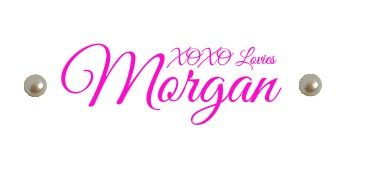 Labels: Baby, baby teichert #2, bumpdate, pregnancy, pregnant, third trimester, Thoughts, thoughts for Thursday