Hey Lovies!
Surprise! It's me! And today we aren't focusing on "Moda Monday" (that will come tomorrow). Today we are focusing on my favorite sale of the year...the best consignment sale in North Florida...WeeTRADE. I write about this amazing sale twice a year and in the past I've written about the amazing finds, how to shop the sale, and how to consign your own pieces. This time around though, I thought I would talk a little bit about the volunteering.
Last Fall I volunteered at the sale for the first time and genuinely enjoyed myself. It was really great getting to meet a ton of new moms in the area, as well as getting to meet and interact with all the people shopping the sale. I got to play "greeter" for awhile and loved every second (ran into some of my students & their parents), plus the benefits are amazing. When you volunteer the shifts are only in 3 hour chunks and you get to shop early (work 3 shifts and shop the Private Evening Presale event the night before the sale starts). Don't feel like working all the shifts/are super busy but still want the perks? Try bartering or pawning off your hubby! If you feel you have a special service to offer, you can trade this for a shift. For example, if you have the ability to help move racks or take things to a from storage, or know someone that could help spread the word about WeeTRADE (i.e. tv. radio, newspaper, blogs ;-) you could earn a shift or two. What about printing services, ad speciality items, store signange, laminating, etc...? What about a restaurant or caterer willing to provide food for volunteers? The opportunities to help out and shop this amazing sale early are endless!
Regardless, if you live in the area or are within driving distance you do not want to miss this sale. And if you need anymore convincing, then follow this link here to see just some of the 30K items. Happy Savvy Shopping peeps!
PLUS...if you follow WeeTRADE and Pampers & Pearls on Facebook (no contest necessary...just follow/like our pages) then you can SHOP EARLY on Wednesday February 3rd from 7pm - 9pm. And, be sure to come say hello as I will be there working. Hope to see you all there!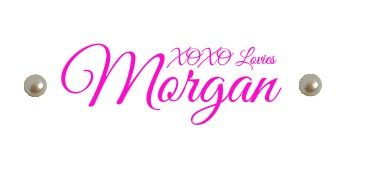 Labels: Children's clothes, Children's Sale, consignor sale, MODA Monday, WeeTrade