[ONE]
I CAN NOT CONTAIN MY EXCITEMENT! I just bought my ticket for my 3rd annual (The Blog Societies 4th annual) conference and have secured my room with some of my blogging besties (Peaches in a Pod)...and I'm already outfit planning. Is that weird considering I'm 38+ weeks pregers and this event is 4 months away? NAH! Each year the ladies at TBS up the anti and so far the schedule looks so amazing! The current sponsors/hosts thus far are Vera Bradley, Kendra Scott, Lilly Pulitzer, Swoozie's, Mud Pie, RewardStyle, etc... If you are a blogger and you haven't checked out TBS, follow this link HERE and apply (be sure to tell them I sent you)! And if you're not a blogger, check out The Blog Societies website and follow them on all social media outlets to get some of the best posts from food, fashion, and lifestyle bloggers.
So my co-worker walked into work the other day with the most gorgeous plum colored gloss on her lips...or at least I thought it was gloss. Imagine my surprise, and delight, when I learned it was actually a stick from Sonia Kashuk at Target. It's called the shine luxe lip (which is so appropriate because it does have the slight "luxe" and sheen of a gloss) and the color you have to get is SHEER PLUM! I'm legit obsessed! It's just the prettiest color for giving your lip that perfect plum, puckered-up pout!
So yes...I am that crazy lady who will be 39+ weeks pregnant (hopefully) at a concert. Pearl Jam is coming to Jacksonville on Wednesday for the first time EVER, and the hubby and I were able to get tickets before they even went on sale. My love for Pearl Jam is...odd I guess...but none the less passionate. Here's the brief history... My brother, who is 5 years older than me (as well as one of my best friends and mentors), became a huge Pearl Jam fan after the release of their very first album in 1991 when I was 8 and he was 13. He played their CD on repeat and it blasted through the wall to my room daily. At 8 years old I thought it was terrible, but as the years passed and my bro continued to buy every CD and bootleg, Pearl Jam's music became a natural part of my life; I had become a fan too. When I hear them, I am always reminded of my brother...which fills me with love and some really great memories. He has seen them in concert so many times (including w/ Chris Cornell) and after 25 years, is still a loyal fan. I have never seen them and being in the same room as Eddie Vedder, Mike McCready, and Stone Gossard is going to be a major hi-light of my "social" life. All I want is for this baby to stay in through Wednesday night then it can come whenever it wants. Please Jesus!
[FOUR]
Anthropologie
Have you seen Anthropologie's "top" game lately!? Holy awesome! One of the things I can't wait for the most is getting back into normal clothes, however even I know the old adage; 9+ months to put it on...9+ months to take it off. With that being said I am always on the hunt for clothes that are flattering, feminine and loose. I don't know how long it will take for my belly to go back down or to fit into my non-maternity pants, so anytime I can find a shirt that makes me feel cute all the while hiding some "flub" I am all about it! Anthro has the most amazing selection right now of tunics, drapey tees and peplum tops. I'll take one of each please!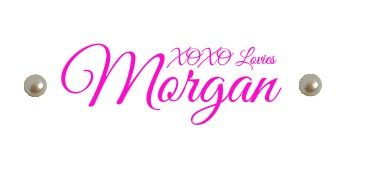 Labels: #TBScon, Anthropologie, Charleston, DV for Target, Pearl Jam, Shine Luxe Lip, Sonia Kashuk, Target, The Blog Societies, The Blog Society