How far along
: 38 weeks, 2 days. We are in the home stretch and technically I could "go" anytime. Wake came right on his due date though so I doubt I will be too early.
How big is baby: About 6.5 pounds and 19-22 inches long; the size of Swiss Chard...whatever the hell that is!
Weight gain: 31 pounds. Unfortunately I was a bit heavier then I would have liked when I first got pregnant, so even though 31 is a great number...it's more like 36+ with how much I'm going to have to lose. STILL...I'm in a very healthy "zone" and shouldn't gain too much more.
Sleeping: Kill me! Seriously...I LOATHE BED TIME! I use to love to sleep but the insomnia, RLS & total discomfort are at an all time high. I don't remember anything like this with Wake, so yay me!
Food cravings: Same as always; junk food! I still can't say no to donuts or pizza. Oh and margaritas...I'm craving a margarita and on the search for a restaurant that will let my hubby carry one out for me after delivery. If you think I'm kidding you clearly don't know me. Joe has already asked the bartender at Burrito Gallery...La Nop is probably my only hope!
Food aversions: None!
Symptoms: Here are the ones that I am not ashamed of sharing, wink wink...some dizziness, restless leg syndrome, joint pain (from the weight gain), occasional swelling of hands (hello elephantitis), itchy stomach, frequent peeing, insomnia, pregnancy brain, alternating periods of extreme fatigue then extreme energy (AKA bipolar disorder), irritability (AKA road rage & the inability to interact with stupid people), impatience with everyone (see irritability), hot flashes, and excitement to get the show on the road!

Miss Anything?: Wearing normal clothes, not being physically exhausted just from trying to get off the couch, and sleeping.
Belly Button in or out?
A little out but kinda flat
Wedding Rings on or off?
My wedding band is on, but my engagement ring & stackables are a wee bit tight so I rarely wear them.
Exercise:
Mainly just walking outside and playing bball with W.

Doctor's appointment
: Had my 38 week check up last Monday and all is well. Blood pressure is normal, baby's heart rate is at 140, and I'm measuring right on track. She said she would check my cervix next week at my 39 week appt. to see if I'm dilated...but I doubt it.
Clothes
: LOVING these
drapey tees
I found at Target (I'm wearing one in the pic above). They aren't maternity (which is awesome) so I can wear them comfortably now and after the baby is born. Pant wise I rotate between my cutoff maternity jorts, black leggings & maternity skinny jeans.
Movement: So active! I can tell the baby is running out of room though because whenever I sit or lie down the feet, elbows, arms and/or knees seem to be pushing on all sides to get comfy. Lots of lower hiccups too, so I know the head is down. TMI?
Best moment of the week: Wake put his hand on my belly and asked if he could hear the baby's heartbeat.

What I did / Got for baby: Everything is ready to go; bassinet, car seat, stroller, etc... This week I went to Baby's R Us and got diapers, wipes, diaper cream, body wash, and lotion. All the necessities. I also went to my favorite Children's Store in town (Hobby Horse) and registered for some girl stuff just in case. I've got my hospital bag packed with the beautiful blue Kissy Kissy coming home outfit we had for W, but if it's a girl she's going to need her own outfit...and blanket, lovie, bonnet, etc... I told Joe if we have a girl his first mission will be to head over to that store and start buying...he just shook his head in disgust. HAHA!
Gender Prediction:
We were both convinced it was a girl for the longest time, but just recently (the past 4-6 weeks) my stomach has popped straight out like a basketball and now we're really confused. Joe is back to thinking it's a boy (which I agree), but I've still got my fingers crossed for pink!
What I'm looking forward to: Meeting him/her...the anticipation of knowing who this child will be is really starting to kill me. Oh, and not being so terribly uncomfortable.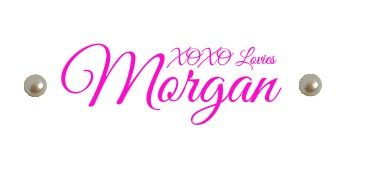 Labels: 38 weeks, baby teichert #2, bumpdate, currently, maternity, pregnancy, pregnant, Thoughts, thoughts for Thursday