GOOOOOOOD MORNING LOVIES! (I said that in my best Adrian Croneaur/Robin Williams voice) How and the heck are you!? Yes, I'm alive and no, the baby still isn't here! However, you know that old wives tale about cleaning like crazy and getting everything "together" as a sign the baby is close to being born!? Well I think it's had that effect on me and the blog. I'm trying to get it "together". I've missed P&P and all of you so much, and even though 38+ weeks pregnant doesn't seem like the ideal time to re-up...I'm revitalized and ready to start writing and sharing with you all again. It's like someone in my head finally shouted, "get your shit together!" Kinda sounded a lot like this...
So anyways, I really wanted to share a few fun things with you today. First, you know how much I love manicures...they're up there with margaritas in the happy thoughts section of my brain. Well I just saw a segment on The Today Show last week about the first ever spray paint nail polish! SAY WHAT!?! So of course I immediately did my research, threw Wake in the car, and ran to the nearest Sally beauty supply. Say hello to my little friend...Nails Inc. London Paint Spray Can.
I was (still am) very skeptical about the whole thing so I decided to do this outside on my front porch without any jewelry or nice clothes on; spray paint and I don't have the best track record. I also purchased the Nails Inc. 2 in 1 base and top coat because I wanted to make sure I followed the directions exactly!
STEP 1:
Paint nails with base coat and let dry.
Spray nails liberally from 10-15 cm away and let dry. *The paint was freezing!
Paint nails with top coat and let dry.
I have to say...that last step freaked me out! To be submerging my hands in water with soap just after applying nail paint was nerve-wrecking, however it was amazing how the paint stayed on the nail and came off the skin. The entire process took about 10 mins and I walked away with dry nails. However, it does look like my 7 year old niece painted my nails. The edges are cracked and kinda smudgy, and the polish isn't exactly..."polished." I would not rely on this for an event of any kind but for a quick, mid-week pick me up, it was nice! This is the most genius creation for touch-ups really. If I was wearing this exact same color in a true polish or gel and it started to peel I would just spray this on and go. The TRUE test though is length of wear...and that is terrible! I spray painted my nails around 4/4:30 in the afternoon and by 7pm that night had lost 3 complete nails and 3 tips. So all in all...it was a complete waste! What a disapointment!
_________________________________________________________________________
Lastly, ya'll need to stop by the Oka-B blog today. I am their featured blogger for how I styled my Oka-B Taylor flats; gotta get ready for those April Showers!! Use the code below to get 20% off your order!! You're welcome!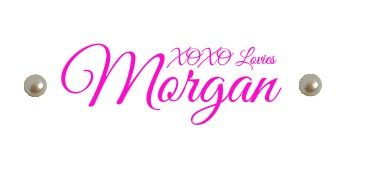 Labels: April Showers, beauty, Discount code, Mid Week Muse, Nail polish, Nails Inc., Oka B, Oka B ambassador, Oka B discount code, Spray on, Spray Paint Nail Polish