Hello Lovies!!! First I want to thank all of you for your sweet comments and well wishes via Facebook and Instagram when Lottie was born; I can't believe it's already been 3 weeks. I remember it going fast with Wake, but this is insane!! We still haven't gotten back the photos from our infant photo shoot (especially since they were just done this week) but I wanted to officially introduce our new peanut and give you all the gory (not really) details on her birth.
As you may remember, we decided not to find out the gender so the anticipation was extra high. At my 40 week appt. (Tuesday the 19th) we decided to plan an induction for that Thursday the 21st. We had contemplated letting me "go" over the weekend with an induction scheduled for Monday if need be, but Joe was scheduled to be in a wedding that Friday the 22nd and neither one of us wanted to deal with the stress of rolling the dice; and not so secretly I wanted this baby out!
This experience was WAY different then with Wake. With W, I went into labor on my due date at 3am. I was in labor (back labor to be exact) for 24 hours and pushed for almost 3 hours to get him here. To call it a "labor of love" would be an understatement. This time around we set our alarms for 6am and checked into the hospital (pain free) at 7am. The hardest part that morning was leaving Wake at the house with grandma. He didn't understand why he couldn't come with us ("I've been to the doctor with you before mommy" he said) and even at 3 years old seemed to know that life would never be the same. It pulled at my heart strings BIG time to walk out that back door away from him. Anyways, we checked in...started my pitocin at 8:30am and broke my water at 9:30am. At this point I was thinking the baby would be here around noon/1pm and we'd have the whole afternoon to chill with the baby and family. WRONGO!
The pitocin took forever to kick in and I was stuck between 4-5cm dilated for hours. I decided to get my epidural around noon because the anesthesiologist was prepping for a c-section and I did not want to get to the "point of no return" while he was in surgery. The epidural was so weird this time though...I lost complete (like straight up paralysis) feeling in my legs but could still feel the contractions in my uterus. Like, wtf!? Why/how are you getting paid $2K plus again? This in turn caused me to have major anxiety which was ugly and annoying...my hubby kept pretending not to hear my bitching. At 4pm when the nurse came in to check me I was still only at about 6cm dilated... and totally pissed. Joe and I started joking about the possibility of not even having this baby until the next day...which made me want to ugly cry. Around 5pm I started to get some feeling back in my feet, and when my nurse came to check me again...I was 10cm. Yep! In a matter of an hour I went from 6 to 10cm and was ready to have this baby. CRAY CRAY!! Thank the sweet lord that my body knew what it was doing this time around too because I pushed for 3 contractions (a total of 20 mins) and little Lottie was born.
As I mentioned before, we didn't know the gender so when she was born I clearly remember looking down...seeing her "parts"...and exclaiming through tears of joy, "it's a girl!" If I were a cartoon character hearts would have been flying out of my eyes. I always wanted a boy and a girl (the best of both worlds) with the boy being older so he could protect his little sis. To me, I got my perfect little family.
So, Lottie Marie (named after Joe's only living grandmother) was born around 5:30pm on April 21, 2016. She was 7lbs. 4oz and 20 3/4 inches long. She has dark hair like both her grandmothers and her eyes look navy. I could literally snuggle with her all day (except at 2am when I'm exhausted and just wanna sleep) and play dress up with her like she's my own little living dolly.
Big Brother Wake is slowly adjusting. He absolutely loves his little sister and wants to hug/kiss on her all day; it's me that he's most needy of. As soon as I sit down to feed Lottie he needs to go potty, wants a snack, milk, help with a toy, etc... He knows exactly what he's doing and makes me feel so sad for what he must be thinking. But as my mother always said, this too shall pass.
______________________________________________________________________________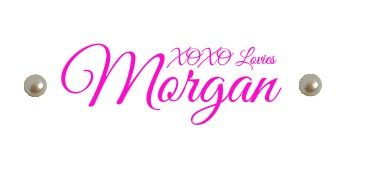 Labels: #LottieDaDi, #WakeRattleandRoll, baby teichert #2, Baby update, family, Lottie Marie, thoughts for Thursday, wakeland