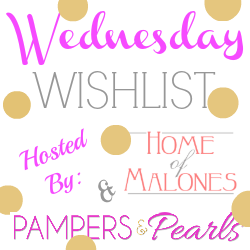 "DJ, please pick up your phone...I'm on the request line! This is a Missy Elliot one time exclusive"...
because for this weeks Wednesday Wishlist with my home girl Annie, I'm putting my thing down, flipping it and reversing it.
There was a point in time where I really wished for Erin Condren's Life Planner. I wanted it soooo bad I would go on to the website at least a few times a week to pick out a new cover design or create some return address labels. I finally bought it last September, right around the time when I started writing this blog (see post here) and I'm still obsessed with it. (I think Annie has one too!) And, with all due respect to my main man Jesus, this is the bible of my life. So now it's time to pay it forward for anyone out there wishing for the same thing.
I've been in contact with the people at Erin Condren and they have so graciously offered to give one of my loyal readers a $25 e-gift card. All you have to do is follow the directions on the giveaway below and BOOM...you're done! The raffle will end next Tuesday at 12:00am. I will then announce the lucky winner on next weeks Wednesday Wishlist post.
~ Good Luck & Happy Planning Lovies ~
Morgan
- Post your Wednesday Wishlist
- Link up starts on Wednesday at 8am EST
- Share your favorites and click around and meet new friends and comment on their lists!
-Also, please help us promote our link up! Use the hash tag #wednesdaywishlists on Instagram, Twitter and Facebook. (Tag us on IG: @pamperspearls and @homeofmalones) (Twitter @pampers_pearls and @aladams4). Tag us and we'll re-tweet!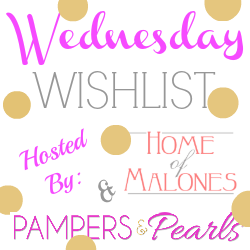 <a href="http://pampers-pearls.blogspot.com" target="_blank"><img src="http://i745.photobucket.com/albums/xx100/morganteichert/WednesdayWishlistButton_zpsb02e6410.png" alt="Pampers&Pearls" width="250" height="250" /></a>
Labels: #wednesdaywishlists, Erin Condren, lifestyle, Wednesday Wishlist