~ Salud my Savvy Shoppers ~
How are you on this fine Thursday!? I have some AHHH-mazing deals for you today, so buckle up! The first, and biggest, is Sweettart Clothing's SALE on SALE!! You guys have seen me in a bunch of their stuff before!
Don't Tassel Me Necklace
//
Lace Peplum Top (sold out) //
Swara Stack
(in Black) // Checking In Tunic (In Black & White Stripe) //
Shorts
(In Orange & Blue)
And if you Use code:
SALEONSALE
by 11:59pm tonight you'll receive 20% off everything that's already on sale.
Isn't that insane!? For example, the
Spring Fling Romper
on the left below is not only cute for any event any day of the summer, BUT if you are a Gator Fan, Illini Fan, Auburn Fan, Chicago Bear fan, etc..., this romper is even more perfect for you! It was originally $35 marked down to $15, and now with SALEONSALE you would get it for $12 (Y'all...that's like +70% off). The
Free Falling Maxi dress
on the right was originally $50 marked down to $40, and will be $32 with the SALEONSALE. The deals go on and on.
The #savvyshopperalert is on overload right now, but there is only a limited amount of sizes left so be sure to act fast! And obviously, feel free to peruse all the non-sale items too; there are some gorgeous things you won't want to miss out on!
_______________________________________________________________________________
Next, I just checked in with the Nordstrom Anniversary Sale and found that some of my faves from last week's post are still in stock and have decent sizes left. Check them out below (click on picture to link to product)...
*Now as I expected, the Tory Burch Gold Reva Flats, Hanky Panky Undies, and Kendra Scott Emerald dangles all sold out, so I hope those of you who commented on said items were able to snag them before it was too late!
Alright Lovies...that should keep your fingers & wallet busy for the day! Happy Shopping & see you tomorrow!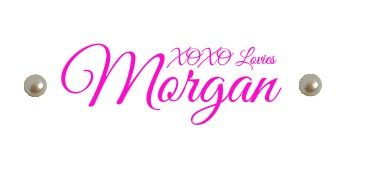 ------------------------------------------ SPONSORS----------------------------------------
Labels: fashion, Nordstrom, Nordstrom Anniversary Sale, Sale on Sale, Savvy Shopper Alert, Sweettart Clothing, thrifty Thursday