As most of you may know Joe & I did the Paleo challenge during Lent and loved it. Now don't get my wrong, it sucked (kind of like giving birth), but the end result/outcome was way worth it. We both felt so much better; more alert in the mornings, high energy throughout the day, fitting into our clothes better, etc... So we decided to jump back on the "modified" Paleo train this week since our summer has been gluttonous; like back to back dinners of Mexican & pizza with a donut shoved in the middle for breakfast. The fat kid in me was really happy! But, it's time to get back on track! With that being said I thought I would share with you all what a normal day/meal plan looks like in our house when on Paleo. That was one of the hardest things for me; figuring out what to eat/shop for. After doing it the first time around, planning this time has become a breeze. So, if you've ever been curious about doing it yourself...here it is.
*disclaimer - This is a modified plan! We follow the basic rules, but allow ourselves some wiggle room to "live"; which if you remember from Lent includes wine & coffee. If Jesus drank it then it's approved!
* Eggs (

cooked any way. I usually hard boil a dozen at the beginning of the week so I can just grab & go

)
* Fruit smoothie w/ sunflower butter (for protein) & coconut or almond milk
* Banana w/ sunflower butter
* Salad w/ lots of veggies (

dressing; a small amount of olive oil, vinegar, lemon juice & herbs

)
* Tuna Salad (

made with avocado instead of mayo, lemon juice, salt, pepper

)
* Chicken Salad (

made the same way as tuna

)
* Plain, unsalted nuts (

macadamia, brazil, etc... anything but peanuts

)
* Any vegetable (cooked or raw)
* Larabar (

check the label though to make sure it doesn't have any peanuts, chocolate, etc... My favorites are Apple Pie, Lemon Bar, and Carrot Cake

)
* Apple w/ sunflower butter
* Plain, unsalted nuts (

macadamia, brazil, etc... anything but peanuts

)
* Dry and/or dehydrated fruit (

found at a whole/health foods store

)
* Breakfast for dinner (bacon & eggs)
* There are a plethora of recipes out there for you to try...just google "Paleo Recipes." However we usually eat pretty basic dinners around here.
For example, last night we had baked Salmon (w/
evoo
, garlic, salt & pepper, cooked in tinfoil for 30
mins
in 350 degree oven) and a side of
edamame
.
Remember, the idea of eating Paleo is to rid your body of processed/unnatural/refined foods. NO SUGAR, NO GLUTEN/WHEAT, NO DAIRY, and NO LEGUMES/BEANS. It sounds painful, but after the first 3 - 6 days it'll be worth it!
And as always, if any of you have tried or done Paleo yourself, please feel free to share your thoughts/recipes with me...I am always open to suggestions! Have a great day Lovies!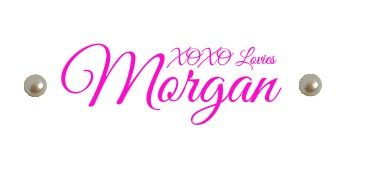 Labels: food, Paleo, Paleo Diet, Paleo Food plan, Taste of Tuesday