What is better than starting out your morning with a hot cup of coffee and a deliciously healthy muffin that the whole family will love!? NOTHING!
Per the doctor's suggestion (and even with my BRCA tests being negative) we have decided to officially make our house gluten free with the hopes of the hubby and I eventually moving towards a Paleo lifestyle; it's a complete 180 that won't be easy for us chip, dip & pizza lovers...so it might take while. I'm not going to go into detail as to why my doctor suggested this (because it's probably really boring), but if you're at all curious as to her theory behind the importance of this diet then just shoot me an email and I'll fill you in.
Now...what does this mean for us? Breakfast is a pain in the ass!!! So I hit up my friend Elise, (Remember...I talked about her amazing blog Keep it Simple HERE), to get some ideas. I found this gluten free, dairy free, no sugar added blueberry muffin recipe that I just couldn't wait to make. They turned out delicious and now I don't feel like the crunchy mom who only feeds her kid fruit & tree bark. Check out the recipe below! It's a been a big hit so far AND you can freeze them and pop them out one by one in the morning to re-heat. It's genius and been a real life-saver for the morning "hangriness"!
Ingredients:
1 cup gluten free oat flour or almond flour
1 cup gluten free rolled oats
4 tsp. aluminum-free baking powder
1/2 cup almond (I used coconut milk)
1/2 cup unsweetened applesauce
1/2 cup Stevia in the Raw
1 cup blueberries (or more if you prefer)
1/4 cup sliced almonds (optional)
Directions:
1) Preheat oven to 375 degrees.
2) Spray muffin tin with nonstick cooking spray.
3) Start by mixing together the dry ingredients (oat flour, oats, baking powder, salt, and cinnamon) in a mixing bowl.
4) Next, measure out your milk in a liquid measuring cup. Add 1 tbsp of lemon juice to the almond milk, and stir.
5) In a separate large mixing bowl, whisk your whole egg and egg white together. Next, whisk in applesauce, Stevia, and vanilla extract with the eggs.
6) Now, add in your milk mixture and whisk until combined. Now add your dry ingredients to your wet ingredients bowl, and stir with a spatula until combined.
7) Finally, gently fold in your blueberries with your spatula.
8) Using a 1/4 measuring cup, fill muffin tins with batter. You should get about 12 muffins. Sprinkle the tops of the muffins with sliced almonds (optional) then spray the tops with a little cooking spray to prevent the almonds from browning too much. Place muffin tin in the oven for 15-17 minutes. Remove from oven and let cool for 10 minutes.
Now I did not add the almonds on the top (thought that would be easiest for Wake to handle) and this is what my muffins looked like.
However...here is what Elise's muffins looked like with the almonds on top; muy bueno!! Again, be sure to check out her blog...you won't regret it!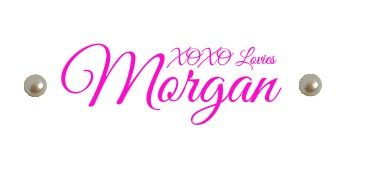 Labels: blueberry muffins, dairy free, food, gluten free, Taste of Tuesday