My post is a little late today because I spent last night at my "Rock Star Breast Cancer Fundraiser" event and was exhausted by the time I got home. However I wanted to be sure and share with you one of my all-time favorite recipes for Fall that I got from Plain Chicken. I shared this recipe almost a year ago today here (it's crazy to look back at how tiny W was...sweet boy) but I still get so many requests for it from family & friends that I wanted all my new friends/followers to have it as well. Plus, we are taking W to the pumpkin patch tonight, and it only seems right to come home to a bowl of delicious chili!
Slow Cooker Cream Cheese Chicken Chili
1 can reduced sodium black beans drained & rinsed
1 can no-salt added corn, undrained
1 can Rotel, undrained
1 package ranch dressing mix
1 tsp cumin
1 Tbsp chili powder
1 tsp onion powder
1 8 oz package light cream cheese
2 chicken breasts
Place chicken at bottom of pot. I always buy/use organic chicken breasts; the thought of all the potential hormones that have been added gives me the creeps. These gorgeous breasts I got on sale for $2.99/lb at Fresh Market!!! Serious! Also, no need to spray or oil the bottom. The tomato and corn juices will add enough moisture.
T
hen pour out whole can of corn, rotel, and black beans on top of chicken. Top with seasonings and ranch mix. Stir together. Place cream cheese on top.
Cover with lid and cook on low for 6-8 hours. Stir cream cheese into chili. Use 2 forks to shred chicken. Stir together and serve. *I'll post picture of final product once it's done...
_____________________________________________________________________________________________
Also, as an added bonus I wanted to share my homemade taco seasoning recipe with you. This past Sunday we made healthy nachos while watching football and I used this recipe...which is what reminded me to share it with you. If your like me and cook Mexican A LOT, then this little recipe will not only save your $ but your health as well. Pre-packaged taco seasoning often contains unnecessary ingredients that are terrible for you like: Whey (milk), sugar, potato starch or modified corn starch, citric acid, malodextrin,

Autolyzed Yeast Extract (a sneaky name for MSG - gross!), natural flavor, caramel color (

sulfites), and cellulose. Yum right? NOT! So...here the easiest and most delicious substitute for any recipe that calls for taco season!
*

add to one pound of meat

______________________________________________________________________________________________
And last but not least, don't forget to enter the awesome
Frankly My Dear
giveaway!
Crystal Faye Oh Happy Day Coffee Mug
Gold Print Fancy Tee from The Sticker Place Etsy Shop
Fall Bracelet Stack from Happy Little Hummingbird Etsy Shop
Thimblepress Greeting Card
Watercolor Scripture Print from East West Design Co.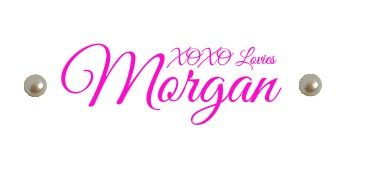 Labels: Chicken Chili, chili, Fall recipes, family, food, homemade taco seasoning, Mexican food, Taste of Tuesday