~ Good Morning Everyone ~
Today I've got lots of great Savvy Shopper Alerts for you, so let's dive right in. First and foremost, Sweettart is still giving 30% off everything on their website (incl. sale items) with the code: PAMPERSREADERS. This is like having a private sale just for you since the only people who know this code are my readers...so basically you're like 1 of 5 people who have this info. Just kidding, but in all seriousness...this is an amazing deal! This #savvyshopperalert is only active until Sunday, so act quick. Below are some of my current favorites...in case you cared ;-).
______________________________________________________________________________________________________
Next, we have the Southern Duval WeeTRADE! If you remember I wrote about the San Marco WeeTRADE sale here. I scored some amazing goodies for W at that sale; A monogrammed "W" polo, Angel Baby saddle shoes, smocked pumpkin Thanksgiving longall, etc... Well today marked the first day of the sale in the Southern Duval location, and it promises to be just as fabulous. You know, I did most of my shopping for W at the San Marco sale, so this time around I consigned. Jacksonville peeps...I can not tell you how easy it is to sell your kids gently loved clothing, toys, and furniture through Wee TRADE. Here are the details:
* Earn 66% commissions (less an $8 registration fee) by selling your children's gently used name brand clothing, shoes, accessories, equipment, furniture, large toys & speciality items (i.e. American Doll, Thomas the Train, Melissa & Doug, etc...).
* Consign 5+ qualified items & you can shop the PRE-SALE (which is the way to go). I only have one child and since we're planning on having more, I don't have that much I want to get rid of yet BUT I made sure I found 5 really awesome items to consign just so I could get into the pre-sale; it's that easy & genius.
*Shop Wednesday 5 - 9pm before the public opening.
* You can register all items online with their automated tagging system. Details Here.
I can't say enough good things about this sale; not only the items I've bought (#savvyshopperalert), but the success I've had in selling too. If you think about it, it really is genius...buy some really great things that your kids need, take good care of it during use over the next few years, then re-sell it to get 66% of your $ back. I'm obsessed!
______________________________________________________________________________________________________
Lastly, I have a little cheap & chic bonus for you! I have been on the hunt for the perfect leopard heel (which there are a bajillion of) BUT I can't bring myself to spend so much $ on them. Here are all of my finds for every budget...by my favorite is #3!!!
Okay Lovies...this should give you plenty to mull on for the day. But think of is this way...if you consign enough items at WeeTRADE you can buy an entire outfit between Sweettart and the leopard heels I just found you. Holla!! Best of luck & happy savvy shopping!!!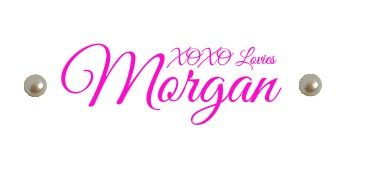 Labels: Cheap & Chic, fashion, Leopard Heels, Savvy Shopper Alert, Sweettart Clothing, thrifty Thursday, WeeTrade