~ Happy Christmas Eve Eve Lovies ~
So in all honesty, today's post kinda stinks! I was really excited about doing something different and festive today but it didn't really work out. I joined the fabulous ladies of The Sequin Notebook for their 2014 Sequin Notebook Holiday Card Swap. It was the cutest idea; enter your address into a spreadsheet and randomly get matched with another blogger or follower. We then were instructed to swap Holiday cards with our "partner" (by a specific date) and post today about our experience/cards. Well...I waited and waited and waited and as of last night still hadn't received a card from my "partner." HOW SAD IS THAT!? HAHA...I felt like such a loser checking the mailbox, hoping to get a Christmas card from a complete stranger only to be shafted especially since I picked their card out specially AND hand wrote it!
*BTW, no I will not tell you the blogger that gave me the middle finger on this one because that would be rude...so don't even ask. Well okay, if you ask me in person I'll tell you but I'm not going to shame them all over the web!
However, I think this is an excellent lesson about what this season is truly about; giving without the expectation of receiving. I truly enjoyed writing to this invisible "pen pal" and I hope they read what I wrote. I shared some personal beliefs of the season and wished them joy, love & happiness...and I mean it. I hope they know that card was written from the heart and it brings a smile to their face. I'm reminded of what I learned from hearing Courtney DeFeo speak (I wrote more about her message here); "Let's focus on giving, not getting. Let's teach our kids through experiences vs. lectures. Continue to serve and love your neighbors in amazing ways." So although I would have loved to receive a special card just for moi (and I'm hoping it'll still come...maybe today) I am very glad I participated in the card swap.
Anyways, because blog posts aren't fun without pics I thought I'd share with you some photos from our family Christmas card/photo shoot.
P.S...if you stopped by today for Taste of Tuesday hoping you'd find a delicious Christmas recipe, then follow this link here and scroll down to #4. I will be making the exact same cheese & egg souffle that I made last year; it's a family tradition!!
P.P.S. This is just a friendly reminder that ALL photos (especially the ones of my family) are my property & copyrighted. If you take them without my knowledge/permission I will hunt you down & hurt you. Merry Christmas!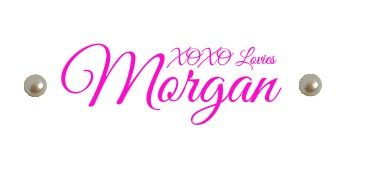 Labels: 2014 Sequin Card Swap, Christmas, Christmas Card, family, food, Taste of Tuesday, The Sequin Notebook