Happy Friday Lovies! I am so excited for this weekend...it is our annual trip to Gville for a football game and it's always the best. We get to see/stay with some of our best friends and it's always like coming home. This weekend we're playing Tennessee and because of that we know a ton of friends that will be in town AND my dad is even flying down. It's gonna be great! However, there is a lot of planning that goes into it all. Our friends who live in town are professional tailgaters with their parents and have everything ready to go (Satellite TV, tents, extended trailer with custom tailgate necessities, keg, smoker, etc...) so I am in charge of bringing the fun & some yummy sides. Below you can find my top 5 things for this years game/tailgate. Food, fashion & fun!
[ONE]
Buffalo Wing Pretzel Sticks
INGREDIENTS:
½ cup buffalo wing sauce (I used Frank's)

½ cup butter

1Tbs Worcestershire sauce

2 tsp onion powder

2 tsp garlic powder

1 tsp seasoned salt (I used Lawry's)

16 oz bag pretzel sticks

blue cheese dressing for dipping

celery and carrots (optional)
DIRECTIONS:
Preheat oven to 300°F.

Line a jelly roll pan or two baking sheets with parchment paper

Melt wing sauce, butter and Worcestershire sauce in a small saucepan over low heat.

Stir in onion powder, garlic powder, and seasoned salt and continue cooking for 5 minutes.

Empty bag of pretzels into in a large bowl.

Drizzle pretzels with wing sauce mixture and toss with tongs until evenly coated.

Bake for 30 minutes, stirring every 10 minutes. Serve with celery sticks and blue cheese dressing for dipping, if you like.
* 2 packets (1 oz each) taco seasoning mix

* 1 (16 oz) can refried beans

* 1 (12 oz) container sour cream

* 4 medium to large avocados

* Juice of half a lime

* ¼ cup chopped fresh cilantro

* 1 small red onion, chopped

* ½ tsp kosher salt

* ½ tsp garlic powder

* ½ tsp freshly ground black pepper

* 4 vine ripened tomatoes, seeded and diced

* 2 cups shredded cheddar or Mexican blend cheese

* 1 bunch fresh green onions, sliced

* 1 (2.25 oz) can sliced black olives, drained
DIRECTIONS:
In a heavy skillet, combine ground beef with 1 packet of taco seasoning. Stir well and cook on medium until cooked through. Drain. Combine cooked beef with refried beans and set aside.

In a bowl, whisk together the sour cream and 1 packet of taco seasoning mix. Set aside.

In a bowl, place peeled and seeded avocados and mash well. Add lime juice, chopped cilantro, chopped red onion, kosher salt, garlic powder, and fresh black pepper. Set aside

In a 9x13 or similar size serving dish, evenly spread the beef/bean mixture on bottom. Continue layering in the following order: sour cream mixture, guacamole, diced tomatoes, and shredded cheese. Top evenly with a layer of green onions and sliced olives. Wrap tightly, keep chilled, and serve with hearty corn chips.
Shop them al
l
HERE
I love this bag...it fits everything you need for the day (money, credit cards, ID card, lipstick, koozie, phone), isn't too heavy, is super cute, is convenient to carry over the shoulder, comes in quilted or regular leather, and there is a color for everyone!! #Obsessed.
Music
These four stations are the best, and will keep the party going no matter people's taste or how long the tailgate lasts.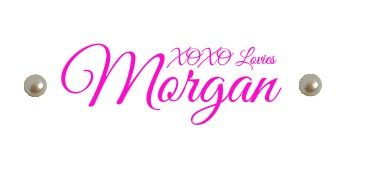 Labels: Five on Friday, food, tailgate, tailgate food, tailgating