~ HELLO HELLO HELLO to all my amazing Lovies out there ~
I can't believe I'm writing this, but today is Pampers & Pearls one year anniversary! OMG...how did that happen!? When I started this blog I had no idea what I was doing or what it could become for me. There have been lots of highs (amazing collaborations, the chance to meet new bloggers/friends & #SBSCON) and lots of lows (other rude/competitive bloggers, sponsors, low reader rates), but I'm still here proving half of you wrong and bringing the other half (who I love & adore) lots of sassy, fancy & functional posts.
So, In honor of my one year anniversary I decided to bring you some of the hi-lights from Pampers & Pearls' first year, especially for those of you who have not been with me since the beginning.
Let's start with the VERY first thing I wrote...the "About Me" section. I started Pampers & Pearls because at this point my son was 7 months old and I was beginning to feel "myself" again. I wasn't in a margarita deprived pregnancy, or feeling like a beached whale with a "fupa" & elephantitis tits; I was starting to feel like normal Morgan with the added unfortunate lack of sleep BUT the awesomeness of my son. As I started to come out of the hazy coma I realized that (other than with my son & husband) I had lost complete relevance in life. When I was a teacher and coach my existence was really important, but I felt like I was a shadow living Groundhogs Day, every day since become a SAHM...I needed an outlet. I also needed a reason to get out of my pajamas and make myself somewhat presentable on a daily basis; thus began Pampers & Pearls.
The very first post I ever wrote was on Thursday September 26, 2013 and it was entitled Erin Condren. Creative huh!? I had no idea what I was doing, but I think that's what's so great about blogging. You get to do whatever YOU want and I wanted to talk about my love for Erin Condren planners. Here's a link to the post. I didn't have any clue how to create really good pics and I hadn't created my signature yet. In fact, I don't even think I had my website design complete...I was just writing...and it got 196 views. Wahoo!
And now, especially since it's Five on Friday, here are the Top 5 posts from the past year in reverse order; have to save the best for last right!?
I wrote this post just last month for Joe and my anniversary. I think the reason people liked this one so much was because 1) this is an easy outfit for anyone to recreate with items they already own (the red lips help too), and 2) the wedges! I am obviously a HUGE fan of leopard; not Snookie Leopard, but Manolo Blahnik leopard. When I saw these wedges in my BFF's closet I HAD to have them, and I LOVED how many of my readers commented about them too. Great minds think alike lovies!
I wrote this post back in May of 2014 for Moda Monday because I had just gotten this entire outfit (espadrilles, shirt, shorts, clutch, etc...) around my birthday and had worn some mix of them the entire weekend. It became obvious that cut-off jorts, cute shoes and a t-shirt (with some added bling) was going to be my mommy uniform for the summer. And if you follow me on IG then you would know that that was pretty much the case.
I wrote this post this past 4th of July weekend. I think it was such a big hit, not because of my outfit sadly, but because of this adorable (impromptu) photo with my son. And the fact that we match doesn't hurt either. My husband and I were trying to get this shoot done quickly in the backyard when Wake came running out and it was just perfect timing. In my experience I've realized this past year that people love getting to know the writers behind the blogs they read. I always try and be authentic and genuine so that even though you may not know me personally, you feel like you do. This picture obviously resonated with readers AND it was even featured on Southern Blog Society a couple months ago too. Oh, and I also mentioned in this post that I wasn't wearing make-up and hadn't done my hair (obvi) which got a shockingly positive reaction from a lot of people. I know I love seeing bloggers be everyday people NOT glamour shot barbie dolls.
I wrote this post the Friday before Christmas last year. I think it was so popular because, like usual, I was all over the place just sharing things I love. When you mix yummy recipes with really good tips/pictures it's always popular. So on this post I think the winning ingredients (pun intended) were the gnocchi mac n' cheese recipe I made for our annual BFF E/T dinner, The cheese souffle recipe I was planning on making for Christmas morning, and the goodie bag I made for Wake's first flight to Detroit.
DRUM ROLL.... The #1 Post, with almost 7000 views was....
More food!! I wrote this post in early November of last year coming into the Thanksgiving season. This baked french toast recipe has been liked & re-shared on Pinterest a gazillion times! It's crazy how easy, yummy, and likable this recipe is and I'm pretty sure this is single-handedly the reason for this posts success. However when going back to read my thoughts I also hope people enjoyed this post because of the message of "excelsior." I write that..."

life happens, and in times when my husband and I have had heavy minds & hearts, we have adopted the mantra "excelsior" to give us the hope, faith, and the optimism we need to keep moving forward. "

The Mayo Clinic has defined optimism as 'the belief that good things will happen to you and that negative events are temporary setbacks to be overcome.' ...

Now research has shown that optimists are the ones who can best deal with real life. Those who look on the bright side of things have the resiliency to survive defeats and disappointments. Under stress, they dig in their heels in order to fulfill their dreams and high aspirations. Optimism is a raft to cling to until the storm subsides." (Brussat) I am an eternal optimist by birth, nature, and choice!"
This is all still true; I am still the eternal optimist! But this post amazes me for many reasons and is a true testament to "time" and life. The things that were weighing on our hearts & minds at the time are now resolved or non-issues, and the things that were bringing us joy at the time now do not. Regardless I think this is a powerful message that everything happens for a reason and will work itself out according to His plan (Psalm 139).
___________________________________________________________________________
WOW! I don't know about you, but I've really enjoyed looking back at some of these posts and I can't believe most of them have been viewed thousands of times. To those of you that have been with me since the beginning, I can't thank you for your love & support enough. For those of you who are just joining us (even if today is your first day), welcome; I hope you will want to stay for awhile!
****LASTLY (and most importantly), in celebration of Pampers & Pearls one year anniversary, a group of us will be meeting at Sidecar for drinks tomorrow night (Saturday the 27th) at 6:30pm. If you live in and/or around the Jacksonville area please feel free to come by! All Pampers & Pearls fans & friends are welcome, so come and have a drink with me!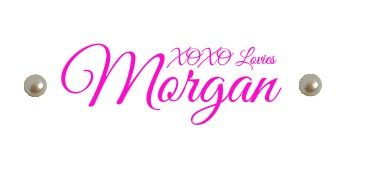 Labels: a year in review, beauty, family, fashion, Five on Friday, food, lifestyle